Hello, I'm Brad Nakase. Since 2005, I have been dedicated to providing the strongest advocacy to improve the lives of my clients, one person at a time. It is essential to select an attorney that matches your personality, and I'm not a good fit for most people. I am passionate about the clients I represent and have a potty mouth that goes with that passion. I invite you to read my former clients' Google Reviews. If we're not a good fit, I promise to refer you to a competent attorney to help you.
Brad Nakase, Attorney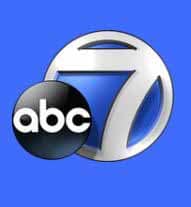 Business Lawyer
Brad has successfully litigated over $100 million for his clients to make a real difference in their lives. Through his exceptional qualities of dependability, integrity, and fearless advocacy, Brad regularly espouses the central tenets of Lawyers of Distinction... Such professional attributes supplement Brad's professional legal skills and experience, which has set him apart from other California attorneys as a top-rated choice for complex legal representation.
Personal Injury Attorney

Personal injury lawyers from San Diego, San Francisco, Los Angeles, and San Bernardino refer their injured clients to our office. We have great success in difficult cases that other lawyers refuse to take. This dedication earned Brad Nakase the Litigator of the Year award in 2020 from the American Institute of Trial Lawyers. As an injury attorney, Brad was also recognized for his excellence in personal injury law and was named as one of the Lawyers of Distinction in 2020.
Since 2005, our personal injury lawyers not afraid to take on difficult cases. Brad Nakase focuses on helping people who have suffered catastrophic personal injuries and has successfully litigated over $100 million for his clients.
Brad Nakase is an award winning  Lawyer.

---


Lawyers of Distinction Award 2020 (Personal  Injury Lawyer)

Justia Highest Rating Honor 10

AVVO Highest Rated Lawyer 10

AVVO Clients' Choice Award