Nakase Law Firm – Personal Injury Lawyer
& Business Litigation Attorney
Attorney Brad Nakase is dedicated to providing the strongest advocacy as a personal injury attorney, employment lawyer, and business litigation.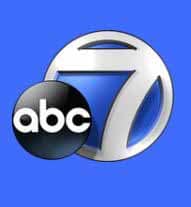 Brad has successfully litigated over $100 million for his clients to make a real difference in their lives. Through his exceptional qualities of dependability, integrity, and fearless advocacy, Brad regularly espouses the central tenets of Lawyers of Distinction... Such professional attributes supplement Brad's professional legal skills and experience, which has set him apart from other California attorneys as a top-rated choice for complex legal representation.
What can a personal injury lawyer do for you?



The public thinks that a personal injury claim is a straightforward process. However, the assumption is not correct. The insurance companies and their defense lawyers work to deprive injured victims of obtaining fair monetary compensation; the reason is simple: Insurance Companies are in the business to maximize profits for their shareholders. Brad Nakase is a former insurance defense lawyer who currently protect his clients as a San Diego Personal Injury Lawyer.


Even when there is a clear liability for insurers to pay money, insurer will do everything they can to minimize money payout to personal injury victims.



When to call a personal injury lawyer



The common causes of personal injuries – in San Diego County and California – are from car accidents. Likewise, this also includes motorcycle accidents and trucking accidents. After a vehicular accident, a San Diego personal attorney will to help you obtain the maximum monetary compensation.

Of course, a person may become injured on another person's property; this is called a "premises liability" claim. Most premises liability results from people who were wounded from "trip and fall" or "slip and fall."
How do I get the most from my personal injury settlement?



What you do after you or someone you love has been injured strongly determines how much money you will get. These are the three fundamental things you must do:


Take Lots of Photographs
If possible, you or someone around you must take photographs of the accident scene. Pictures cannot be disputed in court. Also, take photos of your injuries so that the insurance companies cannot minimize your injuries.
See a doctor for your injuries.
The insurance companies will say your injuries were not severe enough for you to see a physician. If you do not have health insurance, Brad Nakase will refer you to caring physicians who will treat you on a lien basis; this means that the physicians and medical providers will be paid from the money recovered in your case.
Do not delay in contacting a personal injury attorney.
A skilled personal injury attorney in San Diego will help you obtain the most money compensation and avoid mistakes. Do not speak with the insurance company. In nearly all phone calls with insurance companies, the calls are recorded and will be used against you. The recorded voice may say something like this: This phone call may be recorded for quality assurance and ensure you get the best services. To the contrary, the recorded phone call will always be used against you. Insurance companies are to maximize profit, not to pay you the most money. As your San Diego personal injury attorney, Brad Nakase will investigate the scene of the accident. Also, Brad will talk with witnesses so to build a strong case for your injury claim. Most importantly, Brad will obtain an accident report from the San Diego police department.



What is a personal injury lawsuit?
Most personal injury lawsuits are based on another personal negligence conduct; the negligent behavior resulted in your bodily injury. There are many situations where you are dealing with more than a single party that's at fault. In some of those cases, even the injured victim can be partially at fault. When that happens, California goes with a pure comparative negligence system. The victim compensation will be reduced based on his percentage of responsibility for that accident. If the person has $100000 in damages, for example, and they are found 30% at fault, then they will have only $70000.


Statute of limitations for Personal Injury Lawsuit
The Statute of Limitation means that there is a time that you have to file a lawsuit in case you have a personal injury case. In California, you can file a personal injury lawsuit within two years from the date of the accident, causing you bodily injury. In case the injury is not known, then you have a year once you discover the damage to file a lawsuit. A personal injury lawyer in San Diego will help you file a lawsuit within statute of limitations.

What is the right San Diego personal injury lawyer for my accident? 
In case you were injured in an accident, it's essential to work with a San Diego personal injury attorney that knows your rights and who can guide you to acquire the best possible results. A personal injury lawyer in San Diego must thoroughly know injury law. An excellent personal injury lawyer will immediately figure out who is at fault for the accident and injury. Even if it seems you are at fault, an excellent personal injury attorney may find another person liable for your damages.

Your injury attorney will talk with the insurance company and handle all communication on that part. Then, the personal injury lawyer will prepare all the legal theories that are related to your case.

If you're looking to work with a reliable personal injury lawyer, we recommend you to go with someone that has a lot of experience and which is specialized in this field. You can find lawyers specialized in car accidents, and premises liability (trip and fall/trip and fall).

Finally, most California personal injury lawyers work on a contingency fee; this means they will not get paid for their service unless you win or reach a settlement. Otherwise, the lawyer will not get paid at all.