Employment Lawyer
&

Personal Injury Lawyer
As an employment lawyer and personal injury lawyer, I am dedicated to providing the strongest advocacy  to improve the lives of my clients, one person at a time. Brad Nakase, Attorney
---
Personal Injury Attorneys
Personal injury lawyers from San Diego to San Francisco, and from Los Angeles to San Bernardino refer their injured clients to our office. We have great success in difficult cases that other lawyers refuse to take. This dedication earned Brad Nakase the Litigator of the Year award in 2020 from the American Institute of Trial Lawyers. As an injury attorney, Brad was also recognized for his excellence in personal injury law and was named as one of the Lawyers of Distinction in 2020.
Since 2005, our personal injury lawyers not afraid to take on difficult cases. Brad Nakase focuses on helping people who have suffered catastrophic personal injuries and has successfully litigated over $100 million for his clients.


---
Employment Attorneys
If you experience issues at work, contact our California employment attorneys for free legal advice. Our employment lawyers offer free consultations so you can discuss the issue with us and check if you have a case. We represent employees in violations of California labor laws such as discrimination, wrongful termination, overtime pay, unpaid wages, retaliation, sexual harassment, and vacation time. For employers looking for legal advice, please consult with a business lawyer from California Business Lawyer & Corporate Lawyer.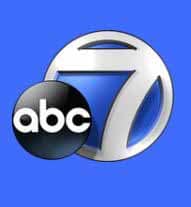 Brad has successfully litigated over $100 million for his clients to make a real difference in their lives. Through his exceptional qualities of dependability, integrity, and fearless advocacy, Brad regularly espouses the central tenets of Lawyers of Distinction... Such professional attributes supplement Brad's professional legal skills and experience, which has set him apart from other California attorneys as a top-rated choice for complex legal representation.
Brad Nakase is an award winning  Lawyer.

---

Lawyers of Distinction Award 2020 (Personal  Injury Lawyer)

Justia Highest Rating Honor 10

AVVO Highest Rated Lawyer 10

AVVO Clients' Choice Award
Accident Lawyers
Our California accident attorney serves accident victims. Our only goal is to win fair compensation so that our injured clients can get their lives back on track. We have seen the insulting settlements that insurance companies offer. The big insurance companies will try and take advantage of accident victims who do not know the compensation they deserve. We will also help our clients in dealing with DMV, including reporting traffic accident occurring in California, with SR-1.
Since 2005, accident attorney Brad Nakase has successfully litigated over $100 million for his clients in settlements, arbitration, and verdicts. In 2020 Brad Nakase has been honored with the coveted Litigator of the Year by the American Institute of Trial Lawyers. In 2020, he was also recognized with the Lawyers of Distinction Award for excellence in personal injury law.


---
Auto Accident Attorney
Fair compensation is essential to making a full recovery free from stress. However, insurance companies try and lower or deny  compensation to auto accident victims at every turn. Speak to our auto accident attorney and let us handle the process for you.
Following a car crash, you are understandably worried about how your life will change, what injuries you have, and the damage to your car. However, as the days progress, your concerns will multiply and persist. We can help you minimize the stress by helping you secure a collision report from the California Highway Patrol, San Diego Police, Riverside Police, Los Angeles Police, or San Bernardino Police.
You will have doctors' bills and mechanic bills to pay. If the car accident was someone else's fault, you shouldn't have to suffer.
Auto insurance companies make the process more complicated than it needs to be. For anything more than a fender bender, we recommend speaking to one of our auto accident lawyers. Seeking quality legal advice from our auto accident attorney is the first step to ensuring you are fairly compensated for your damages.


---
Motorcycle Accident Lawyer
If you have been in a motorcycle accident, you are likely to have a significant injury. You need a motorcycle accident lawyer who understands the challenges of riding a motorbike. Brad Nakase, our motorcycle accident lawyer, rides a Honda CBR to work every morning. California highways are fantastic for motorcycle riders, and it is the preferred method of transport for many people. However, motorcycle accidents can be devastating. As a motorcycle rider himself, Brad Nakase is passionate about fighting for the rights of motorcycle injury victims in California. He will work tirelessly to ensure you receive adequate financial compensation for your accident. You will pay no attorney fees until we win your case.


---
Semi-Truck Accident Lawyer
After a truck accident, get in touch with a California semi truck accident lawyer immediately. The quicker you seek legal assistance, the greater the likelihood of obtaining a fair settlement.
Most semi truck accident victims are not in the truck; they're in the other vehicle. Due to the size and weight of semi-trucks, these accidents are often life-changing. If you do not have the help of an semi accident lawyer, you will likely incur significant medical debt. This is on top of your property damage and emotional trauma.
If the truck crash was someone else's fault, you will likely be frustrated that you are paying for someone else's actions. If you feel like you have suffered an injustice, you are correct. A semi truck accident attorney at Nakase Accident Lawyers & Employment Attorneys can help you to file a claim for the compensation you deserve.


---
Unpaid Wage Lawyer
California employment lawyer Brad Nakase helps with numerous types of employment law, labor law, Department of Labor, Labor Commissioner complaint, and compensation claims. The type that receives the greatest damages is unpaid wages. If you have not been paid correctly after working for an employer, then call us. Once you have asked your employer about the unpaid wages and they have failed to resolve the issues, contact our lawyers to discuss your case.
We have decades of experience in representing unpaid wage claims and will handle your case quickly and effectively. We will ensure you receive the compensation you are due so you don't fall too far behind on your bills. We have represented:
Unpaid overtime wage claims
Unpaid double-time wage claims
Unpaid minimum wage claims
Unpaid accrued vacation pay wage claims
Unpaid commissions wage claims
Denied meal periods wage claims
Unreimbursed mileage wage claims
Unreimbursed uniforms or tools wage claims


---
Wrongful Termination Lawyer
We stand firmly against wrongful termination. Even if you are employed "at will" you have rights to not be wrongfully terminated. If you are terminated based on gender, pregnancy, race, disability, sexual orientation, age, or any other protected category, that is unlawful. If you believe you were wrongfully terminated, speak to our California employment lawyers. We take these cases to keep employers accountable for their actions. Wrongful termination doesn't just cause loss of income, but emotional distress too.
Nakase Accident Lawyers & Employment Attorneys have a track record for excellence and will ensure you are well-informed throughout your case. We see it as our mission to help you secure a better future for your family and to hold discriminatory employers accountable.