We can agree that business litigation lawyers should not be expensive. The larger the law firm protecting your business, the higher their fees. I recognize that early business resolution is usually better than a prolonged war. Nevertheless, a business litigation attorney must not be afraid to go to trial. Many business litigation attorneys do not have jury trial experience. I have nearly thirty jury, bench, and arbitration trials. As a San Diego business dispute attorney, I aim for personal service and attention towards the best early resolution.
Hello, I'm Brad Nakase.
I started my career as a business litigation lawyer in San Diego. I've successfully defended business clients litigating against major corporations like Microsoft and MGA Entertainment. I am admitted as a trial attorney in all California State Court, Federal Court District of Colorado, Federal Court Central District and Southern District of California.
My experience includes working at the international law firm Bremer Whyte in San Diego courts. There, I handled high-value cases where I represented insurance companies, California government entities, school district, large businesses, and shopping mall owners.
Less than 2% of business ligation attorneys have completed more than five trials and verdicts over $5 million. My notable trial success includes:
Atia et al. vs. Darin Ting et a. | Trial Verdict $9,200,000.00
Nishiuchi vs. Patricia Ting et al. | Trial Verdict $3,400,000.00
My boutique law firm is the idea that business litigation lawyers can be improved by reducing wasteful overhead and leveraging technology to improve client service. Trusted business litigation lawyer, without the stuffy suits and expensive wool pants. I am battled-tested as a business trial lawyer; I have proven successes.
Call or Write for a Free Confidential Consultation
If you or someone you love need an aggressive and compassionate attorney who will listen and aggressively protect your interest, I invite you to write or call me.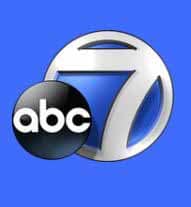 Brad has successfully litigated over $100 million for his clients to make a real difference in their lives. Through his exceptional qualities of dependability, integrity, and fearless advocacy, Brad regularly espouses the central tenets of Lawyers of Distinction... Such professional attributes supplement Brad's professional legal skills and experience, which has set him apart from other California attorneys as a top-rated choice for complex legal representation.
Frequently Asked Questions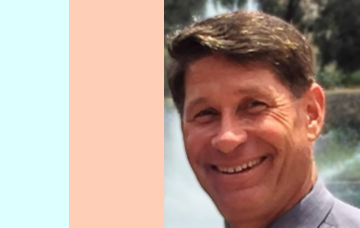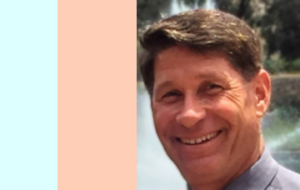 "As a former attorney for the City of San Diego for over 20 years, and as an attorney for 30 years, I've litigated against many highly skilled lawyers in court. Brad's effective representation of his clients in high stakes cases and ease in the courtroom as a trial lawyer is comparable to the "big name" lawyers I've litigated against."
Steven Gold, Attorney
$9.2 Million Win after Trial   |  Protecting Corporate Shareholders as a Derivative Action Lawyer

Atia Co. LP v. Darwin Ting et. al.
"As a retired accountant for a major company, I am detail oriented and enjoy searching for numbers that do not make sense. Brad Nakase was great at analyzing over twenty thousand pages of financial and accounting documents, and after trial, won millions of dollars."  S.N.
 $2 Million Judgement  |  Real Estate Litigation Attorney

Barker et. al. vs. Hayashi et. al.
"Brad went after powerful real estate syndicates that defrauded investors out of tens of millions of dollars. While other lawyers expressed mild interest, Brad Nakase accepted the case, relentlessly went after the perpetrators, and won nearly $2 million for his clients." M.N.
Four Critical Things A Business Must Do When Sued
The four critical things a business must do when sued:
Depending on the topic of the lawsuit, informed the insurance carrier(s). Under a general liability insurance policy, the insurance company will hire a lawyer to defend you and the business. Frequently, unknowing lawyers will charge a business client several hundred thousand dollars to defend a lawsuit, when a general liability insurance policy covers the lawsuit.


Start interviewing business defense lawyers. You must select one with extensive trial experience, battle-tested, and proven.


Ensure the business file an answer/responsive pleading within 30 days of receiving the lawsuit. If you don't, the plaintiff requests a default.



Ensure sufficient cash flow reserve to fund litigation and settle in your best favor, if possible.
Free consultation: 619-550-1321
The One Most Important Question When Interviewing a Lawyer
Most lawyers do not have trial experience and pressure their clients to settle.  One of the most important question you should ask the potential business lawyer:
How many trials have you done?
When your business is at stake, going to trial is like going to the Superbowl and no time for a rookie lawyer with no trial experience. Selecting an experience trial lawyer  will be one of the most critical decisions you will make for your business.
Attorney Brad Nakase successfully represented business clients in trials resulting in multi-million-dollar verdicts in my clients' favor; two of my many trial success includes:
$9.2 Million Verdict after trial Nishiuchi v. Darwin Ting et. al.

$3.5 Million Verdict after trial Nishiuchi v. Patricia Ting et. al.
I've started my legal career in 2005 representing businesses of all sizes. My first few business litigation cases involved defending business clients in lawsuits brought by big companies like Microsoft and MGA Entertainment.  Later in my career, I was a litigation lawyer at an international law firm, Bremer Whyte et al., where I protected the interests of major insurance companies and their policyholders in a multi-million-dollar lawsuits.
What is civil litigation?
Civil litigation is a legal dispute between two or more parties who seek either money damages (compensation) or equitable relief (asking the court to force a party to do something or refrain from doing something). A civil lawsuit can be filed either in federal or state court. Different conflicts comprise civil litigation, and a litigator usually specializes in a couple of areas. Some common types of civil litigation are:


Breach of contract

Fraud and Negligent misrepresentations

Real estate transactions

Insurance bad faith

Construction

Employment & labor law disputes
What is a litigator?
A litigator is a lawyer that specializes in civil litigation and represents the parties in trials, hearings, mediations, and arbitration before state and local courts. He/she has civil litigation skills, including but not limited to, client's development skills, negotiation skills, advocacy skills (oral and written), the capability to synthesize complicated materials (legal and factual), and others.
What is mediation?
Mediation is a process (more like a meeting) in which parties, their attorneys, and a mediator (mutually selected) try to reach an agreement by both parties. It helps prevent the case from going to trial. It is essential to keep in mind that the mediator can make no legally binding decision, and he/she is only there to help resolve the dispute. Mediation is a good option, and Nakase Law Firm also recommends it because more than half the cases get solved through meditation. If required, Brad Nakase also serves as a mediator, and he has a reputation as an impartial lawyer.
Can I file a responsive pleading in a civil case after 2-3 months?
No, you can file a civil case in 30 days in the California State Court. This period starts from the date someone serves you notice of the lawsuit. You can submit a responsive pleading in Federal Court in 21 days. The court can grant the other party judgment against you if you are late or do not want to respond to civil summon. Please contact Brad Nakase at 619-550-1321 to get counseling on what you need to do next and how one should file a responsive pleading in a civil case.
How much does a civil lawsuit cost me?
The cost of a civil lawsuit depends on various factors, such as the attorney's hourly rate, the time it is taking for the case, the number of mediation sessions, etc. It is essential to understand that civil lawsuits can not only be time-consuming but expensive as well. That's why Brad Nakase always counsels his clients to avoid litigation and only recommends moving forward with it if it becomes the only viable solution. His priority is to save his client's time and money. You can call him at 619-550-1321 for a free consultation.
Should I pay a fixed upfront fee?
It is strongly recommended not to move forward with lawyers that demand a fixed upfront fee to represent you through the trial. Although some lawyer may focus on your case, most lawyers don't pursue the case with much commitment. It is because they don't have any other incentive.
Should I pay a fixed upfront fee?
It is strongly recommended not to move forward with lawyers that demand a fixed upfront fee to represent you through the trial. Although some lawyer may focus on your case, most lawyers don't pursue the case with much commitment. It is because they don't have any other incentive.
What are the different types of attorney's fee agreement?
Your lawyer may choose one of the following ways (or may choose a hybrid of two):
A fixed flat fee

A percentage of recovery (contingency fee)

An hourly fee
A fixed flat fee is not quite standard in a civil lawsuit because lawyers know that there can be several unknown variables and costs. In most civil litigation cases, lawyers prefer an hourly fee. Lawyers mostly prefer to take a percentage of recovery in insurance-related cases.
How long does a case take to go to trial?
It depends on what county the case was filed. In Orange County, it may take twelve months to get the jury. In San Diego, it may take up to two years for a case to get to a jury. The reason San Diego is slow is because of budget cuts.
When should I consider settling a case?
You can settle your civil lawsuit litigation case at any stage of the litigation (provided that both sides agree to it). Once you've resolved the case, the lawyers will draft a settlement agreement, and both parties need to sign on the drafts. It will forever end the lawsuit.
Why should I hire your law firm to help me?
Since 2005, attorney Brad Nakase has protecting the interest of individuals, large, and small businesses. Further, Brad Nakase is a former insurance defense lawyer protecting the interests of major insurance companies.

Three essential factors play a critical role in the outcome of a civil lawsuit: experience, knowledge, and a clear strategy. Brad Nakase has command over these three factors. Since 2005, Brad Nakase has been fighting for his clients with the utmost dedication and unwavering attitude. Brad Nakase will not only help you file the lawsuit but will also help prosecute the responsible party. If someone has sued you, Brad Nakase as a former insurance defense lawyer will defend you and go on the offense in protecting your interests. And even if you don't want to go to trial, he can help you save the high cost of civil litigation trial through mediation.

A Determined, Strong Litigation Lawyer 
Brad Nakase understands that a legal dispute can affect your personal life or business. He is a knowledgeable and committed attorney who is known for zealously advocating on behalf of his esteemed clients. His dispute-resolving skills have helped him successfully represent businesses,  families and individuals in litigation, arbitration, and mediation. Mr. Nakase fully comprehends the value of your time and hard-earned money. He helps resolve the cases of his clients with:
Cost-Efficient Model – Attorney Brad Nakase has worked at large national law firms, medium, and small size law firms. As with any business, the bigger the company, the higher the expenses, e.g., rent, staff, insurance cost, in house accounting, in house technical support. The large law firms generally have three lawyers on each case. The young lawyer fresh out of law school doing most of the research and writing. That young lawyer meets with the supervising lawyer and partner to go over the paper – three lawyers billing the same client. Then the young lawyer goes back and revises his work after criticism from the supervising and partner lawyer, thus, more billing. The young lawyer goes back to the supervising and partner lawyer; again, three more lawyers billing the same client. This model is designed for billing the heck out of clients and sustaining a machine that consists of many departments, e.g., accounting, HR, technology, legal assistants, paralegals, marketing department.



Nakase Law Firm is a boutique law firm where attorney Brad Nakase meets with the client, hears the facts, and prepares the documents. Unlike the large law firms, there is no duplicate or triplicate billing to the client.
Client Focus – What has made Mr. Nakase a successful CA civil litigation lawyer is that he tries his best to fully understand the requirements, objectives, and challenges of his client. Instead of rushing to find a solution, he takes his time to understand the goals of his clients.
Professionalism – Although Brad Nakase is superlatively confident in the courtroom, he understands that it is essential for an attorney to remain professional and courteous. He is known for patiently hearing what opposing counsel, witnesses, and judges say. One can say that he is an aggressive CA civil litigation lawyer who respects clients, opposing counsel, and the court.
A Determined Mindset – Mr. Nakase has made a name for himself as a CA civil litigation lawyer with a resolute mindset. It is because of the relentless attitude that helps him take an edge over opposing counsel. His attention to detail is simply remarkable.
Integrity – Mr. Nakase's clients can confirm that he is indeed an open, honest, and sincere lawyer. He believes that transparency is the key to winning his client's case. People who have worked with him can vouch that he is a man of his word and he always honors his commitments.
A strategy is a core to resolving any case. Brad Nakase is known for his clear-minded approach that enables him to cover every aspect of the case. If you need civil legal representation, there is no better option than Brad Nakase. He has the experience and resources to resolve civil litigation cases with a relaxed mind and a confident style. You can discuss your matter with him by calling at 619-550-1321 for a free consultation.
Employment & Labor Law Litigation
Fraud & Negligent Misrepresentation Litigation
Insurance Bad Faith Litigation
ADA Lawsuit Litigation |  Real Estate Litigation
Business Contract Litigation


OTHER TOPICS