We can agree that money cannot compensate for debilitating pain resulting from a car accident. Hello! I'm Brad Nakase, a car accident lawyer. I am a boutique law office that focuses quality of my services by accepting a limited number of clients. How do you know if I am the right car accident lawyer to fight and protect your interests? I invite you to read the 120+ perfect 5 Stars Google Reviews and decide.
Since 2006, I've served as a car accident lawyer for hundreds of clients in personal injury cases. Most car accidents happen because of human error, which means most accidents are preventable. Much debilitating pain stems from an injury to the neck, spinal cord, whiplash, and hips. If you were involved in an auto accident, don't hesitate to contact me for a free consultation.
Our car accident lawyer was featured on: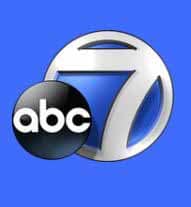 Brad has successfully litigated over $100 million for his clients to make a real difference in their lives. Through his exceptional qualities of dependability, integrity, and fearless advocacy, Brad regularly espouses the central tenets of Lawyers of Distinction... Such professional attributes supplement Brad's professional legal skills and experience, which has set him apart from other California attorneys as a top-rated choice for complex legal representation.
Brad Nakase is an award winning  Lawyer.

---

Lawyers of Distinction Award 2020 (Personal  Injury Lawyer)

Justia Highest Rating Honor 10

AVVO Highest Rated Lawyer 10

AVVO Clients' Choice Award
What If I Am Partly Responsible For My Car Crash?
California is a comparative negligence state, so if you are partially responsible for the crash, you can still receive compensation. Your compensation will be reduced by the percentage of your liability. A car accident lawyer will work tirelessly to reduce your liability and maximize your compensation.
California Car Accident Laws
Our car accident lawyers see the devastation of car accidents all the time. We see wrongful deaths, whiplash injuries, rear-end collisions, and road rage. Speaking to a car accident lawyer always helps these cases get the compensation they deserve. We can also help you make a report of car accident to the DMV.
Speaking to a car accident, attorney means you get your medical bills paid quicker. They can help your case to move faster with insurance companies or the court system. This means the medical bills that are stacking up are off your plate.
Under California law, you have two years from the date of your accident to file a claim in court. The sooner you hire a car accident lawyer and start the process, the better. Call 888-600-8654 today to book your free consultation with Nakase Law Firm's car accident lawyers.
What Should I Do After A Car Accident?
Car accidents are stressful and traumatic times. There is a lot of things that seems to all happen at once and you are lost on how to navigate. The DMV has educational materials concerning car accidents. The basics are as follows:
Stay calm. Check yourself and then other people for injuries. Remain calm and do not discuss the accident.
Move to a safe location. If you can move the vehicles to the side of the road, do so. Put your hazard lights on to prevent any further accidents.
Call 911. Report your accident to the police. They can document the accident, gather information, and write a police report. The police report is a vital piece of evidence.
Exchange details. Get the names, insurance information, and phone numbers of the other drivers. Take photos of the damage to the vehicles and license plates to use as evidence.
Do not admit fault. Never ever admit fault, not the other drivers, not to the police. Do not discuss the accident with the witnesses or other drivers. When speaking to the police, stick to the facts and give as many details as possible.
Also, the California Department of Insurance has information concerning what to do after a car accident.
After You Have Left The Scene
Go to the emergency room. Go to the hospital immediately after the accident. You may not feel injuries right away due to the adrenalin rush. Also, it will be easier to prove your injuries were from the car crash.
Call your insurance company. A lot of insurance companies have time limits on reporting the crash. Call them as soon as possible to report the crash. Do not discuss the crash with them; just find out what information or forms they need.
Call a car accident lawyer. Nakase Law Firm offers free consultations with its skilled car accident attorneys. If you are in the hospital or homebound because of your injuries, we can come to you. Calling a car injury attorney as soon as possible helps your case.
Speak to insurance agents. You may receive a phone call really quickly from the other driver's insurance company. Be aware the phone call will be recorded and they may use your words against you. If you have a car accident lawyer, tell them to direct any questions to your attorney. Do not give a recorded statement, and do not discuss a settlement with them.
Create a folder for your accident. Keep any documents relating to the accident together. Medical bills, police report, treatment plans, driver's contact information, anything that may help.
Following this checklist will help your health and your case. You will be in a good position to file an insurance claim, or a lawsuit if necessary. Contact Nakase Law Firm's car accident lawyers to help you with the process. Call 888-600-8654 today to book your free consultation with Nakase Law Firm's car accident lawyers.
Side-Impact Crashes
Another name is T-bone collision; when the front of a car hits the side of another vehicle, it is a side-impact crash. Side-impact crashes can cause catastrophic injuries such as broken bones, neck injuries, and brain trauma. Often side-impact collisions happen when a car runs a stop sign and red light and hits a car in the middle of an intersection.
A side-impact crash means a long road of recovery with expensive medical bills and rehabilitation. You will be eligible for compensation for your expenses and pain and suffering. Speak to a car accident attorney right away to see how much compensation you are due. Nakase Law Firm's car accident lawyers work on a contingency basis. This means you will not pay us until we win your case. We also offer free consultations so you will not pay our auto accident lawyers anything upfront.
Fatal Car Crashes
If someone in your family was killed in a car accident, you can file a wrongful death lawsuit. You will receive compensation for funeral and burial costs, loss of support and companionship, and grief. No amount of money will bring back your loved one, but they can help ease your financial stress. Nakase Law Firm's car accident lawyers believe that the negligent driver needs to be brought to justice. We will pursue maximum compensation, including any medical bills before your loved one passed away.
Head-on Collisions
A head-on crash is where two vehicles collide, front to front. These are the most tragic accidents as they have the highest impact and cause the most fatalities. Head-on crashes often happen at intersections, or on freeways overtaking or entering wrong on or off-ramps. The negligent party is easy to identify as they are the one travelling in the wrong lane.
Nakase Law Firm's car accident lawyers will fight for maximum compensation. Often the driver in a head-on crash was under the influence of drugs or alcohol. We will pursue the insurance company until they provide a fair settlement to cover your injuries and recovery. Call 888-600-8654 today to book your free consultation with Nakase Law Firm's car accident lawyers.
Rear-End Accidents
Rear-end collisions are often seen as minor fender benders. A car stops too quickly and runs into the back of another. However, the injuries are often very severe. The driver of the front car will often suffer whiplash and head or neck trauma. Whiplash is seen as a minor injury but can cause chronic pain and take years to heal. The pain and suffering is often extremely high in rear-end crashes and will need a car accident attorney's help.
Nakase Law Firm's car accident lawyers will pursue damages for pain and suffering, emotional distress, as well as all rehabilitation. We believe you should not be out of pocket for another driver's negligence. Do not downplay your injuries, speak to our dedicated attorneys today.
Intersection Accidents
Many car accidents happen at an intersection. All it takes is one driver is distracted or in a hurry and runs a red light and causes an accident. There is often a clear negligent party in an intersection crash. Car accident attorneys can use traffic cameras as evidence of drivers' behavior leading up to the accident. You will likely have severe injuries needing medical treatment and rehabilitation. Seek the help of skilled auto accident lawyers to recover maximum compensation. At Nakase Law Firm, we want you to recover without financial stress. We see the devastation car crashes reek on families, and we want you to get your life back on track.
Call 888-600-8654 today to book your free consultation with Nakase Law Firm's car accident lawyers.
Texting While Driving
Under California law, all drivers have a duty of care to other road users. When you get behind the wheel, you are expected to act in a safe manner, and prevent harm to others. Texting or using a cell phone while driving is a breach of this duty of care. It is negligent behavior and also illegal in the state of California.
Under Chapter 12, Section 23123.5 of the California Vehicle Code:
It is illegal to use a handheld cell phone while driving for any reason. This applies to people driving in California, whether they live in this state or another.
Drivers under the age of 18 are not allowed to use hands-free cell phones. If you are over the age of 18 you may use speakerphone or hands-free devices. The earpieces may not cover both ears.
It is illegal to text, email, update social media, or otherwise use a wireless device while driving.
The only exceptions are if a driver is making a phone call to emergency services or is an emergency service professional.
Our car accident lawyers will launch an investigation if we believe the other driver was texting while driving. We will examine phone records, social media accounts, and all available means to gather evidence. Call 888-600-8654 today to book your free consultation with Nakase Law Firm's car accident lawyers.
DUI
Driving under the influence of drugs and alcohol is the most dangerous thing you can do. Not only does it endanger the lives of everyone around you, but it also is illegal. DUIs kill thousands of people every single year in the state of California.
If you believe the negligent driver was drunk, call the police at the scene of the accident. They will conduct a breathalyzer and criminally charge the drunk driver. Your car accident lawyer will be able to use this as evidence to seek full compensation for your injuries. There might also be witnesses we can speak to who can testify the driver was drunk when they got into their car. Call 888-600-8654 today to book your free consultation with Nakase Law Firm's car accident lawyers.
Can Dashcam Footage Be Used As Evidence In A Car Accident Case?
Yes. Dashcam footage can be used as evidence in a car crash case; it can be used to benefit or against the dashcam owner. If you have a dashcam, it can provide evidence of your innocence if you are in a car accident. Most modern dash cams record audio and video from multiple angles so it might capture details you did not see.
California law recognizes dashcam footage as evidence, as do insurance companies. There are laws regarding their installation to minimize obstruction, so be sure to follow those instructions.
Dashcam footage can also show you were at fault. It may record you speaking on the phone or committing an offense at the time of the accident. If this is the case, the insurance company will reduce your compensation.
Should I Hire A Car Accident Lawyer?
You can technically represent yourself in a car accident case, but we advise against it. You risk making mistakes and reducing your settlement or missing the chance to claim altogether. A car accident attorney is the only one you can trust to protect your interests. A car injury attorney will negotiate with insurance companies or take them to court if necessary. At Nakase Law Firm, we offer free consultations with our car accident lawyers. Book an appointment and speak to them about your case, at the very least, learn about your rights. We offer our services on a contingency fee basis. This means you do not pay our car accident attorneys until they win your case.
Need instant answer? Search our site: