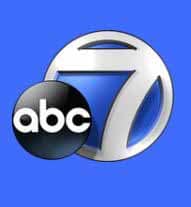 Brad has successfully litigated over $100 million for his clients to make a real difference in their lives. Through his exceptional qualities of dependability, integrity, and fearless advocacy, Brad regularly espouses the central tenets of Lawyers of Distinction... Such professional attributes supplement Brad's professional legal skills and experience, which has set him apart from other California attorneys as a top-rated choice for complex legal representation.
Brad Nakase is an award winning  Lawyer.

---

Lawyers of Distinction Award 2020 (Personal  Injury Lawyer)

Justia Highest Rating Honor 10

AVVO Highest Rated Lawyer 10

AVVO Clients' Choice Award
Resources after car accidents:
---
If you decide not to hire auto accident attorney, you may consider these other personal injury attorneys:
Gomez Trial Attorneys
"John Gomez (Managing Partner) is considered by his peers to be among the premier trial lawyers in the U.S. Many lawyers claim to be trial attorneys, John's work speaks for itself. Lawyers USA named John the national trial lawyer of the year in 2010 and he has been chosen as San Diego's trial lawyer of the year on two occasions."
Telephone: 619-237-3490
Go to: Website
---
The Barnes Firm
"Anyone who has been involved in a San Diego car accident should know their rights when it comes to injury or damaged property. If you or a loved one has been involved in a car accident, whether it was a side-impact or multi-vehicle collision, our San Diego car accident attorneys here at The Barnes Firm can answer your questions and help give you guidance."
Telephone: 800-800-0000
Go to: Website
---
Jurewitz Law Group
Telephone: 619-349-1663
Go to: Website
---
Findlaw: Top San Diego Car Accident Lawyers – California
Go to: Website
---
Eugene Bruno & Associates
"For over 30 years, I've helped clients like you get the compensation they deserve; I have a 99.7% success rate. I will take the time to explain the process, answer your questions, and keep you updated from beginning to end"
Telephone: 619-209-6066
Go to: Website
---
McClellan Law Firm
"The McClellan Law Firm represents people involved in car accidents. Our goal is simple: to win full and fair compensation for our clients. Far too often, insurance companies and other large corporations take advantage of victims by offering unfair settlements."
Telephone: 619-215-1488
Go to: Website
---
Panish Shea & Boyle LLP
"Panish Shea & Boyle LLP is a plaintiff's personal injury law firm located in Los Angeles, California. Our trial lawyers focus solely on injury claims and are dedicated to protecting the rights of seriously injured people throughout California and Nevada"
Telephone: 310-928-6200
Go to: Website
Need instant answer? Search our site:
Damages, Discovery, Objections
Car Accident Money Damages
Car accident money damages are called the umbrella term "compensatory damages." "Compensatory" (or "actual") damages include both "general" and "special" damages. (Licudine v. Cedars-Sinai Medical Center (2016) 3 Cal.App.5th 881, 891; Beeman v. Burling (1990) 216 Cal.App.3d 1586, 1601.)

Car accident injury compensatory damages are authorized under California Civil Code section 3333. "For the breach of an obligation not arising from contract, the measure of damages, except where otherwise expressly provided by this code, is the amount which will compensate for all the detriment proximately caused thereby, whether it could have been anticipated or not." (Cal. Civ. Code, § 3333.)

The measure of damages suffered by reason of a tortious act is the amount which will compensate for all the detriment proximately caused thereby whether it could have been anticipated or not. (Cal. Civ. Code, § 3333.) For such wrongs, damages will be awarded to the extent that the injured party will be restored to the position he would have occupied had the trespass not occurred. (Uzyel v. Kadisha (2010) 188 Cal.App.4th 866; Cassinos v. Union Oil Co. (1993) 14 Cal.App.4th 1770.)
General Damages
General damages are those which necessarily result from the act complained of, and are implied by law to have thereby accrued to plaintiff. Special damages, on the other hand, are defined as damages which do not arise from the wrongful act itself, but depend on the circumstances peculiar to the infliction of each respective injury. Special damages refer to out-of pocket losses that can be documented by bills, receipts, cancelled checks, and business and wage records. Special damages generally include medical and related expense, loss of income, and the loss or cost of services. General damages refer to damages for harm or loss such as pain, suffering, emotional distress, and other forms of detriment that are sometimes characterized as subjective or not directly quantifiable. (Licudine v. Cedars-Sinai Medical Center (2016) 3 Cal.App.5th 881, 891; Beeman v. Burling (1990) 216 Cal.App.3d 1586, 1601, 1599.)
"Special" or "Economic" Damages
Special damages generally include medical and related expenses, loss of income, and the loss or cost of services. (Olsen v. Reid (2008) 164 Cal.App.4th 200; Beeman v. Burling (1990) 216 Cal.App.3d 1586, 1601, 1599.)
"Economic damages" under Prop. 51
California adopted Proposition 51 in 1968, which is codified in Civil Code section 1431.2. Proposition 51 changed California's rules about who must pay for non-economic damages. However, defendants are still jointly and severally liable for economic damages. (Cadlo v. Metalclad Insulation Corp. (2007) 151 Cal.App.4th 1311; Scalice v. Performance Cleaning Sys., 50 Cal. App. 4th 221, 228.) The apportionment of non-economic damages under Prop. 51 is designed to benefit co-defendants who act negligently. Prop. 51 did not change the law regarding intentional tortfeasors, whose liabilityis not based on comparative fault. Intentional tortfeasors remain jointly and severally liable for all of the plaintiff's damages and are not entitled to Prop. 51 apportionment of non-economic damages. (Thomas v. Duggins Const. Co., Inc. (2006) 139 Cal.App.4th 1105, 1112-1113.)
Prejudgment Interests
By statute, plaintiff may be entitled to prejudgment interest as part of his or her compensatory damages. (See Great Western Drywall, Inc. v. Roel Construction Co., Inc. (2008) 166 Cal.App.4th 761; Bodell Const. Co. v. Trustees of Calif. State Univ. (1998) 62 Cal.App.4th 1508, 1525.)
Absolute Right to Prejudgment Interest if Cal. Civ. Code § 3291 Applies (rejected § 998 demands)
Under California Civil Code section 3291, an absolute right to 10% prejudgment interest on the compensatory damages portion of a personal injury award when a party rejected an offer of compromise under Civil Code § 998 settlement demand is exceeded by the judgment. (Cal Civ. Code, § 3291; Lakin v. Watkins Associated Industries (1993) 6 Cal.4th 644, 656-661.)
---
Income Tax on Money from Received from Car Accident Injuries
Generally, money received for car accident physical injuries are not taxable. Car accident insurance settlements are generally not taxable, although there are certain exceptions, according to the Internal Revenue Service ("IRS").

According to the IRS, "If you receive a settlement for personal physical injuries or physical sickness and did not take an itemized deduction for medical expenses related to the injury or sickness in prior years, the full amount is non-taxable. Do not include the settlement proceeds in your income." (IRS Publication 4335 (Rev. 9-2019).)

There are instances where auto accident money received is taxable. It depends on how your settlement is structured. The negotiation between you and the liable driver who injured you should include tax considerations so you can keep as much of your settlement as possible. Money damages awards and settlements, either by lump sum or payments, on account of personal physical injuries or physical sickness are not subject to federal or state income tax (i.e., physical injury compensatory recoveries are excluded from taxable income). (26 U.S.C.A, § 104, subd. (a)(2); Cal. Rev. & Tax, § 17131; see also 26 U.S.C.A, § 104, subd. (a)(1) [workers' comp benefits for "personal injuries or sickness" not taxable].)
Physical Injury as Nontaxable
If a personal injury lawsuit has components of a physical injury or physical sickness, all damages—other than punitive damages that originated from the physical injury—are treated as payments received on "account of personal physical injuries or physical sickness." This is so whether or not the recipient of the money is the injured party. Thus, compensatory damages for wrongful death or loss of consortium arising from a spouse's physical injury or sickness, are not taxable. (H.R. Conf. Rep. 104- 737, 1996 U.S. Code Cong. & Admin. News 1677, § 5.)
Money from Emotional Distress as Taxable
Money damages for emotional distress that did not arise from a physical injury or physical illness are taxable. However, there are tax deduction for medical care for emotional distress. (26 U.S.C.A, § 104, subd. (a); Cal. Rev. & Tax, § 17131; see H.R. Conf. Rep. 104-737, 1996 U.S. Code Cong. & Admin. News 1677, § 5 & fn. 56.)
Prejudgment Interest on Compensatory Award Taxable
Generally, prejudgment interest money received is not consider "income" by the IRS, and therefore not taxable. (26 U.S.C.A, § 104; see, e.g., Kovacs v. Commr. (1993) 100 TC 124, aff'd without opn. (6th Cir. 1994) 25 F.3d 1048.)
Tax Deduction for Attorney fees
If a car accident person received money, the person may deduct the attorney's fee from the taxable money received. Therefore, it is import for car accident lawyer to inform the client that deduction for attorney's fee on the taxable emotional distress of the money received. (See Srivastava v. Commr. (5th Cir. 2000) 220 F.3d 353, 356, 365-366, fn. 3)
---
Discovery for Car Accident Lawsuit and Personal Injury
 "Relevancy" Test
As a general rule, discovery may be obtained as to any nonprivileged information "that is relevant to the subject matter involved …." (Cal. Civ. Proc. Code, § 2017, subd. (a).)

The "existence, description, nature, custody, condition and location of any document, tangible thing or land or other property" is expressly made discoverable. (Cal. Civ. Proc. Code, § 2017, subd. (a).)


Broadly construed—not limited to "admissible evidence"
The information requested need not meet the relevancy test for admissibility at trial. It is discoverable if either it would be admissible evidence OR it "appears reasonably calculated to lead to the discovery of admissible evidence …." (Cal. Civ. Proc. Code, § 2017, subd. (a).)

Information is "relevant" and thus subject to discovery if it might reasonably assist in evaluating the case, preparing for trial, or facilitating settlement. (Stewart v. Colonial Western Agency, Inc. (2001) 87 Cal.App.4th 1006, 1013; Lipton v. Super.Ct. (Lawyers' Mut. Ins. Co.) (1996) 48 Cal.App.4th 1599, 1611.)


Opinions and contentions
Similarly, a party's opinions and contentions are discoverable, both as to issues of fact and law, whether or not they would be admissible evidence at trial. (Hernandez v. Super. Ct. (2003) 112 Cal.App.4th 285; Burke v. Super. Ct. of Sacramento Cnty. (1969) 71 Cal.2d 276.


Privilege, work product, and statutory "confidentiality" limitations
However, information subject to an evidentiary privilege or protected by statutory confidentiality rules, even if otherwise "relevant," is not discoverable. (See Cal. Civ. Proc. Code, § 2017, subd. (a).)
Also, information amounting to "attorney work product" is, at a minimum, entitled to "qualified" protection from discovery. (See Cal. Civ. Proc. Code, § 2018.)


Medical history/medical records
Where plaintiff sues for personal injuries, the physician-patient and psychotherapist-patient privileges are waived for conditions "tendered" in the action. (Cal. Evid. Code, § 996; In re M.L. (2012) 210 Cal.App.4th 1457, 1472.)


Privacy rights succumb only to directly relevant medical information
But this does not open up plaintiff's "lifetime" medical history. "An implicit waiver of a party's constitutional privacy rights encompasses only discovery directly relevant to the plaintiff's claim and essential to the fair resolution of the lawsuit." (Vinson v. Super. Ct. (Peralta Comm. College Dist.) (1987) 43 Cal.3d 833; Jeffrey H. v. Imai, Tadlock & Keeney (2000) 85 Cal.App.4th 345, 354 [plaintiff's HIV-positive status bore no relation to injuries sustained in "garden variety" rear-end auto accident (invasion of privacy suit based on disclosure of information improperly obtained through discovery)].)


Thus, notwithstanding the alleged "tender of issue" waiver of a physician-patient/psychotherapist-patient privilege, plaintiffs can still assert the right of privacy to prevent disclosure of confidential medical information not directly relevant to the lawsuit. The burden then shifts to the party seeking the information to establish direct relevance. (Cal. Evid. Code, § 996; In re M.L. (2012) 210 Cal.App.4th 1457, 1472.)


Mental health records in "garden variety" injury suit seeking "pain and suffering" damages
Concededly, allegation and proof of "pain and suffering" from a physical injury supports a damages recovery for a broad range of emotional injuries. Nonetheless, this consequential mental distress component in a "garden variety" personal injury action does not ipso facto put plaintiff's mental condition in issue or waive plaintiff's privacy rights in his or her mental health records. (Kirchmeyer v. Phillips (2016) 245 Cal.App.4th 1394.)


Defendant's insurance coverage: pre-suit disclosure
By statute, absent the insured's express authorization, third party claimants have no right to obtain disclosure from insurers of their insureds' "policy limits" (or other coverage information) before a lawsuit is filed. (Cal. Ins. Code, § 791.13; Reid v. Mercury Ins. Co. (2013) 220 Cal.App.4th 262; Griffith v. State Farm Ins. Cos. (1991) 230 Cal.App.3d 59.)

The Discovery Act expressly makes discoverable the existence and contents of a defendant's liability insurance coverage, as well as the carrier's identity, the nature of coverage and the policy limits. In fact, the entire policy must be produced upon request (although defendant may move for a protective order against unwarranted disclosure of particular portions of the policy). (Cal. Civ. Proc. Code, § 2017, subd. (b); Catholic Mutual Relief Society v. Super. Ct. (2007) 42 Cal.4th 358; Irvington-Moore, Inc. v. Super.Ct. (Jordan) (1993) 14 Cal.App.4th 733, 739-740.)


Coverage disputes
California Civil Procedure Code section 2017 subdivision (b) discovery also extends to whether defendant's carrier is disputing coverage of the claim involved in the action, but not to the nature and substance of that dispute. (Cal. Civ. Proc. Code, § 2017, subd. (b).)


Nonparty's insurance coverage
On the other hand, the insurance status of a nonparty is generally irrelevant for discovery purposes. Traditionally at least, whether a nonparty is insured (and, if so, the details) has been viewed as having no bearing on liability between plaintiff and defendant or on settlement of the lawsuit and hence no "relevance" for discovery purposes. (Catholic Mutual Relief Society v. Super. Ct. (2007) 42 Cal.4th 358; Snell v. Super. Ct. (1984) 158 Cal.App.3d 44.)


Identity of percipient witnesses
"Discovery may be obtained of the identity and location of persons having knowledge of any discoverable matter …." (Cal. Civ. Proc. Code, § 2017, subd. (a).)


Expert witnesses
Also subject to work product protection are the identities and opinions of a party's consulting experts. However, the protection gives way for expert witnesses a party intends to call to testify at trial so as to give opposing counsel an opportunity to prepare to counter that testimony. For this purpose a special statutory "exchange" procedure is available. (Cal. Civ. Proc. Code, § 2034.)


Other claimants and similar accidents
Information about similar claims against defendant and accidents involving the same location, product or instrumentality may be probative of liability and punitive damage allegations; such information is discoverable because it may show knowledge of a dangerous condition or a common contributory factor. (Volkswagen of America, Inc. v. Super. Ct. (2006) 139 Cal.App.4th 1481; Davies v. Super. Ct. (1984) 36 Cal.3d 291, 301)


Traffic accidents
Information about other traffic accidents at the site of plaintiff's accident may be relevant (and thus discoverable) to prove that plaintiff's accident was not caused by negligent driving but by a dangerous road condition. (Salas v. Dept. of Transportation (2011) 198 Cal.App.4th 1058; California ex rel. Dept. of Transportation v. Super. Ct. (Hall) (1985) 37 Cal.3d 847.)


Product liability; punitive damages claims
Information about others injured by the same product that injured plaintiff (even out-of-state similar incidents) is relevant to the subject matter in plaintiff's product liability suit against a manufacturer. Such discovery may reveal evidence that the product was "defective"; and, in an appropriate case, may support a claim of "conscious disregard" for punitive damages purposes. (Boeken v. Philip Morris, Inc. (2005) 127 Cal.App.4th 1640; Hofmann Corp. v. Super. Ct. (Smaystrla) (1985) 172 Cal.App.3d 357.)


Normally, information about medical conditions entirely different from the injury sued upon are beyond the scope of discovery (not "relevant to the subject matter"). However, medical records pertaining to an unrelated condition are discoverable on a showing of "good cause" if the condition is relevant to the issue of proximate causation. (Cal. Evid. Code, § 999; Slagle v. Super. Ct. (Maryon) (1989) 211 Cal.App.3d 1309 [plaintiff's history of eye treatment discoverable since relevant to cause of auto accident ("good cause" shown by information plaintiff was blind 6 months before accident)].)


Even so, plaintiff may request a court-conducted in camera inspection of the medical records ordered produced pursuant to California Evidence Code section 999 to ensure that information extraneous to the lawsuit (bearing neither on proximate cause nor on the injury sued upon) is not revealed. Note: Evidence Code § 915 only prohibits the court from requiring such an inspection in ruling on the claim of privilege. (Cal. Evid. Code, § 999; Slagle v. Super. Ct. (Maryon) (1989) 211 Cal.App.3d 1309.)


Settlement offers, terms and conditions
Discovery is generally not permitted into prior settlement offers and negotiations between the parties. This evidence is expressly inadmissible at trial to prove liability for the loss or damage to which the negotiations relate or to prove the invalidity of the claim in whole or in part (Cal. Evid. Code, §§ 1152, 1154.) Even if arguably relevant as an admission of liability, the opposite may also be true—i.e., defendants often settle even frivolous lawsuits simply to "buy peace." (See Covell v. Super. Ct. (1984) 159 Cal.App.3d 39; Norton v. Super. Ct. (1994) 24 Cal.App.4th 1750, 1758-1759 [evidence concerning amount of clients' insurance settlement not discoverable in their legal malpractice action on issue of damages because inadmissible to reduce recoverable damages].)
Privilege Objections to Car Accident Personal Injury Lawsuits
Protective order available to control discovery of "sensitive" information
When the sought-after information (e.g., about other claimants or similar accidents) involves "sensitive" information—such as customer lists—protective orders may be available. The court must balance the need for the information against any adverse effect its disclosure might have, and should attempt to fashion an order which accomplishes the purposes of discovery with as little harm as possible. (Boeken v. Philip Morris, Inc. (2005) 127 Cal.App.4th 1640; Hofmann Corp. v. Super. Ct. (Smaystrla) (1985) 172 Cal.App.3d 357.)


"Confidentiality" of Medi-Cal records
Official records and information pertaining to a patient's eligibility or non-eligibility for Medi- Cal benefits are "confidential" and "not … open to examination other than for purposes directly connected with the administration of the Medi-Cal program" absent the patien''s informed consent. (Cal. Wel. & Inst. Code, § 14100.2 subd. (a); see also Cal. Wel. & Inst. Code, § 14100.2, subd. (b) [identifying protected information] & (c) [defining "purposes directly connected with the administration of the Medi- Cal Program"].)


This confidentiality requirement is strictly applied, rendering protected records and information "off limits" even to health care providers. (Department of Health Services v. Super. Ct. (1991) 232 Cal.App.3d 776 [the hospital seeking professional services reimbursement could not compel production of patient's Medi-Cal records because not "directly connected" with administration of Medi-Cal program].)
 Attorney-client privilege
(Cal. Evid. Code, §§ 950-962.)
Agents
The "professional relationship" also extends to agents and investigators working on the attorney's or client's behalf for purposes of transmitting information between attorney and client (e.g., expert hired to examine client and report back to attorney. (Costco Wholesale Corp. (2009) 47 Cal.4th 725.) An agent includes the officers of a corporate party reporting relevant facts to corporate party's attorney. (Zurich American Ins. Co. v. Super. Ct. (2007) 155 Cal.App.4th 1485.)


Corporate employees
The privilege is broad enough to protect counsel's communications with a corporate client's employees. (Zurich American Ins. Co. v. Super. Ct. (2007) 155 Cal.App.4th 1485.)


The "test" for employee protection does not literally turn on whether the employees in question are members of the corporation's "control group." "Middle-level–and indeed lower- level–employees can, by actions within the scope of their employment, embroil the corporation in serious legal difficulties, and it is only natural that these employees would have the relevant information needed by corporate counsel if he is adequately to advise the client with respect to such actual or potential difficulties." (Bobele v. Super. Ct. (1988) 199 Cal.App.3d 708. 712.)


Employee witnesses
An employee who witnessed a matter requiring communication to corporate counsel and who had no connection with that matter other than as a witness is treated simply as an independent witness. The fact the employer requires the employee to communicate the information to counsel does not itself bring the communication within the attorney-client privilege. (Martin v. WCAB (1997) 59 Cal.App.4th 333, 346.)


On the other hand, if the employee's connection with the subject matter arose out of his or her employment and the employer directed the employee to make a statement or report for confidential transmittal to corporate counsel, the employee is no longer an independent witness; his or her communication is deemed that of the employer. (Costco Wholesale Corp. (2009) 47 Cal.4th 725.)


Former employees
If an employee's "communication" is protected by the attorney-client privilege, it remains protected even after the employment terminates. Opposing counsel has no right (over proper privilege objection) to delve into such privileged communications; and a protective order may issue, if necessary, to preserve the confidentiality of those communications. This is especially true for communications involving former employees who were (or still are, e.g., in a now-corporate director capacity) members of the corporation's "control group." (Costco Wholesale Corp. (2009) 47 Cal.4th 725.)


Experts/consultants
Counsel's disclosure of confidential client communications to an expert consultant or potential expert witness on behalf of the client are likewise protected by the attorney/client privilege when disclosure is reasonably necessary to further the attorney's representation of the client's interests. The attorney's consultations with the expert are protected even if the expert is not thereafter retained, so long as there was a reasonable expectation of confidentiality. (Shadow Traffic Network v. Super. Ct. (1994) 24 Cal.App.4th 1067, 1079, 1080.)


Spousal privileges
(Cal. Evid. Code, §§ 970-987.)


Physician-patient/psychotherapist-patient privileges
These two privileges parallel each other: Confidential communications between doctor and patient or psychotherapist and patient during the professional relationship are privileged. (Cal. Evid. Code, §§ 990, et seq; San Diego Trolley, Inc. v. Super. Ct. (2001) 87 Cal.App.4th 1083, 1090-1092.)


Educational psychologist-patient privilege
(Cal. Evid. Code, § 1010.5.)


"Professional relationship" prerequisite
The privilege does not attach to personal medical information per se. Rather, it applies only to confidential communications made in the course of a physician-patient (or psychotherapist-patient) relationship. Such a relationship arises where a "patient" consults a physician (or psychotherapist) to secure preventive, palliative or curative treatment of a physical or mental ailment. (See Cal. Evid. Code, §§ 991, 992, 1011, 1012.)


"Nonpatient" medical information not privileged
Thus, personal medical information disclosed outside of a physician-patient (or psychotherapist-patient) relationship is not protected by the privilege. This is so even where the disclosure was made to medical personnel and was intended to be private or confidential. (Johnson v. Super. Ct. (California Cryobank, Inc.) (2000) 80 Cal.App.4th 1050, 1062-1063 [physician-patient privilege inapplicable to sperm donor's medical history disclosed to sperm bank].)


Clergyman-penitent privilege
(Cal. Evid. Code, §§ 1030-1034.)


Sexual assault victim-counselor privilege
(Cal. Evid. Code, §§ 1035- 1036.2.)


Official information privilege
(Cal. Evid. Code, §§ 1040-1047; see, e.g., City of Azusa v. Super. Ct. (Madrigal) (1987) 191 Cal.App.3d 693.)


Self-incrimination privilege
Defendant cannot refuse to be deposed by invoking blanket privilege against self-incrimination but must submit to deposition and invoke privilege as to specific questions. (Fuller v. Super. Ct. (IPC Int'l Corp.) (2001) 87 Cal.App.4th 299, 308.) The filing of a lawsuit may waive plaintiff's privilege on material crucial to claim. (Hartbrodt v. Burke (1996) 42 Cal.App.4th 168, 174.) Civil lawsuit defendant cannot invoke privilege without showing actual possibility of criminal prosecution. (Blackburn v. Super. Ct. (Kelso) (1993) 21 Cal.App.4th 414.)


However, the Fifth Amendment does not protect corporations. Consequently, a corporation's custodian of records cannot resist a subpoena for the entity's records on the ground of self-incrimination. (See Braswell v. United States (1988) 487 U.S. 99.) However, the self-incrimination privilege protects custodian from being compelled to divulge records location. (In re Grand Jury Subpoena Dated April 9, 1996 (11th Cir. 1996) 87 F.3d 1198, 1201.)


Taxpayer privilege for tax returns
Various statutes making it a misdemeanor for taxing authorities to disclose confidential tax return information (see Cal. Rev. & Tax Code, §§ 19542, 7056) impliedly create a taxpayer's "tax return privilege." (Sav-On Drugs, Inc. v. Super. Ct. (1975) 15 Cal.3d 1.)


"Confidentiality" of information obtained by investigators, security guards and insurance adjusters
Private investigators, security guards, and insurance adjusters are forbidden from divulging information they "acquire" except (1) at the direction of the employer or client for whom the information was obtained, (2) to any law enforcement officer or district attorney with respect to a criminal offense, or (3) as required by law. (Cal. Bus. & Prof. Code, § 7539, subd. (a); Cal. Ins. Code, § 14038 subd. (a).) Identity of investigator's client not protected by California Business & Profession Code section 7539 subdivision (a) and hence discoverable. (Flynn v. Super. Ct. (Bolling) (1997) 57 Cal.App.4th 990, 995-996.)


Attorney Work Product Limitation on Discovery
Information qualifying as "attorney work product" is also protected from discovery. (Cal. Civ. Proc. Code, § 2018.030.) The purpose is to preserve counsel's rights to prepare their cases for trial "with that degree of privacy" necessary to encourage thorough preparation and investigation of all sides (pro and con); and to prevent them from taking unfair advantage of their adversary's industry and efforts. (Cal. Civ. Proc. Code, § 2018.030, subd. (a).)


Limited to work product obtained at attorney's behest
California Civil Procedure Code section 2018.030 subdivision (a) protection extends to work product generated by an attorney's investigators, researchers and other employees and agents. (Coito v. Super. Ct. (2012) 54 Cal.4th 480; Rodriguez v. McDonnell Douglas Corp. (1978) 87 Cal.App.3d 626.)


Absolute protection for attorney written opinions, etc.
"Any writing that reflects an attorney's impressions, conclusions, opinions, or legal research or theories" is absolutely protected from discovery. (Coito v. Super. Ct. (2012) 54 Cal.4th 480.)


What constitutes "work product"
The main issue on a work product claim is whether the information sought is in fact "work product." There is no statutory definition and, hence, the matter is left to case law. (Coito v. Super. Ct. (2012) 54 Cal.4th 480.)


"Derivative" vs. "nonderivative" material standard
Case law approaches the issue by questioning first whether the information sought is "derivative" or "nonderivative" material. Only derivative material is protected "work product"—meaning that material which is created by or derived from an attorney's (or attorney's agent's) work on behalf of a client that reflects the attorney's evaluation or interpretation of the law or the facts involved. Material that is simply evidentiary in nature is deemed "nonderivative"—not protected work product. (See Mack v. Super. Ct. (1968) 259 Cal.App.2d 7.)


Percipient witness statements
Written statements given independently by percipient witnesses are deemed "evidentiary" and thus not work product. (Rodriguez v. McDonnell Douglas Corp. (1978) 87 Cal.App.3d 626, 647.)


Identities and opinions of consulting experts
The identities and opinions of experts retained solely as consultants (i.e., to evaluate and help prepare case for trial), and not as trial witnesses, are entitled to qualified work product protection; so too are the consulting experts' "derivative" materials developed to explain or interpret their findings (diagrams, charts, reports to attorney, etc.). (Coito v. Super. Ct. (2012) 54 Cal.4th 480; Williamson v. Super. Ct. (1978) 21 Cal.3d 829, 834.)


---
Car Accident Bodily Injury Settlement
Court Policy Factors
California policy encourages civil cases to settle because court facilities are costly, and the courts are already congested. All the statutes and regulations are interpreted in a way that encourages settlements and discourages any tactics which may impede good faith efforts for settlement. (Poster v. Southern California Rapid Transit Dist. (1990) 52 Cal. 3d 266, 270-272.)
Insurance Company Concerns
It is in the best interests of insurance companies to quickly settle all personal injury claims as they are often small value and the legal costs are not worth it.
Defendant's Concerns (Multi-Defendant Cases)
When a claim is brought against several defendants whose separate negligent actions contributed to the injury, the defendants risk liability to the plaintiff and to the other defendants. The other defendants may file comparative indemnity claims against each other (American Motorcycle Ass'n v. Super.Ct (1978) 20 Cal.3d 578.) To protect themselves against this, defendants might seek a good faith settlement certification (Ca Civ Pro § 877.6) which would deal with their own liability, both to the plaintiff and the other defendants. Therefore, it is in the defendant's best interests to reach a settlement.
Expenses to Insurance Carrier
The longer a claim is open, the greater the insurance carrier's costs in overheads, staff, and legal fees. In some cases, if the personal injury claim goes to court, the insurer may face a conflict of interest and be forced to hire external legal representation for the insured party.(Ca Civil § 2860; San Diego Navy Fed. Credit Union v. Cumis Ins. Society, Inc. (1984) 162 Cal.App.3d 358.) Therefore, an insurance carrier will seek early settlement.
Reserves Placed on Insurance Claim
Insurance carriers are legally required to place a reserve on each claim to cover the liability estimate. When the claim is made, the insurer will review the details and set the reserve amount. As the claim case progresses, the reserve will be reviewed and adjusted.
Until the claim is resolved, these reserves must be set aside in a liquid, safe manner. Insurance companies usually invest their funds, so while the case is ongoing, the reserve money cannot earn interest. The quicker an insurance company can settle the claim, the sooner they can use the reserve to earn more money. However, if the case cannot be settled within the insurance carrier's reserve amount, then the insurance carrier will be less motivated to settle.
Litigation Tactic
The plaintiff should quickly educate the defendants of the severity of their injuries to ensure the reserve is calculated correctly. If the insurance carriers are unaware of the hospital bills and estimates for future medical costs, then the reserve calculation will not be accurate. If the reserve amount is calculated correctly, then the case is likely to be settled quickly.
Potential Administrative Action
The Unfair Practices Act binds requires insurance carriers in California to act fairly (UPA, Ca Ins § 790 et seq.). In fact, the law states that insurance carriers must attempt to promptly come to a equitable and fair settlement amount. (Ca Ins § 790.03(h) (5).)
If insurers violate their UPA duties, the Insurance Commissioner may issue monetary fines and cease and desist orders for the violations. The fines will double if the insurance carrier is found to have willfully violated the UPA. (See Ca Ins §§ 790.035, 790.05-790.07)
Bad Faith Liability Exposure to Insured Breach of Implied Covenant
Every insurer has the implicit duty to act in good faith and fairly when handling their insurance claims. If an insurer breaches this implicit duty, then they may have to pay damages beyond the policy limits. In some cases, they may also have to pay economic damages and emotional distress that occurred because they failed this duty. (See Gruenberg v. Aetna Ins. Co. (1973) 9 Cal.3d 566.)
In Finkelstein v. 20th Century Ins. Co. (1992) 11 Cal.App.4th 926, the defendant voluntarily sweetened the insurance company's offer, therefore encouraging settlement. In Doctors' Co. v. Super.Ct. (Valencia) (1989) 49 Cal.3d 39, the insurer's employees and agents were spared from tort liability for unfair settlement practices because the implied duty applies to the insurance company, not individual employees.
The following may be considered a tortious violation of the implied duty:
Failing to give a valid reason for not compensating the insured party for a policy-covered loss
Failing to thoroughly investigate the insurance claim
Failing to give a valid reason for refusing a reasonable settlement that falls within the policy limits.
(Gruenberg v. Aetna Ins. Co., supra; Egan v. Mutual of Omaha Ins. Co. (1979) 24 Cal.3d 809.)
If the insurance carrier causes an undue delay in settlement negotiation, forcing the insured to go to trial where they are found liable in an excess judgement, then the insurance carrier faces a prima facie tort liability. If it is found that the insurance carrier acted in fraud, oppression, or malice, then the insurer may face punitive damages. (Silberg v. California Life Ins. Co. (1974) 11 Cal.3d 452.)
Insurer Not Liable to Third Party
If an insurer is found to willfully delay a settlement in a third-party motor vehicle accident case, then they are not liable for negligent infliction of emotional distress to the third party victim. In (Krupnick v. Hartford Acc. & Indem. Co. (1994) 28 Cal.App.4th 185, 189, 202-209.) this was ruled as a thinly veiled attempt to circumvent prohibitions against bad faith third party claims.
Filing Suit First
Filing a suit is not an effective tactic to encourage negligent party to settle. Most simple personal injury cases will settle regardless of if a suit is filed. Therefore, unless the statute of limitations will soon expire, plaintiffs do not need to litigate before they start settlement negotiations, and doing so will just incur unnecessary legal fees.
Here are the pros and cons of filing an early lawsuit:
Advantages of Early Filing
Here are the biggest advantages in filing an early lawsuit:
Discovery
Often, formal discovery is not available until one of the parties files a lawsuit. Ca Civ Pro § 2035 offers an exception for when the court wants to preserve the evidence before the suit is filed. If the defendant does not cooperate and provide information necessary for settlement discussions, then the claimant might be forced to file a lawsuit to obtain that information. There is really no benefit in the defendants withholding information as they would benefit from an early settlement.
Finding out about insurance coverage
All insurance claims must be given a reasonable settlement value before settlement discussions can begin. To calculate the reasonable settlement value, the claimant needs the following information:
If the defendant has insurance coverage for the incident
The policy limits
The excess coverages
Umbrella coverages
Whether the policy applies (in the insurer's view) and if not, if the insurer is claiming reservation of rights defense.
Coverage information statutorily protected until lawsuit filed
Unless the insured party gives authorization, it is illegal for the insurer to disclose insurance policy details, including policy limits before a lawsuit is filed. (Ca Ins § 791.13) In Griffith v. State Farm Ins. Cos. (1991) 230 Cal.App.3d 59, the plaintiff was only given the defendant's insurance policy information after the lawsuit was filed.
Therefore, if the defendant does not cooperate and authorize the disclosure of their policy information, the plaintiff must file a lawsuit. When a suit is filed, the insurance policy information is part of the discovery, and the insurance carrier must provide is, as per Ca Civ Pro § 2017(b).
Litigation tactic
Do not give the claim a settlement value until you have the necessary information about the defendant's insurance policy. Use the Official Form Interrogatories, item 4.0 on this form lists all the insurance information you will need to request from the defendant.
Establishing credibility
Some defendants will try to "call the plaintiff's bluff" and refuse to enter settlement discussions based on the threat of legal action. If this is the case, filing a lawsuit will show that you are serious about your claim and intend to take action if they do not cooperate. The insurance company may also be more motivated to consider a settlement.
Shifting joinder burden
In Proposition 51 cases, the plaintiff will file a lawsuit against all the at-fault parties and therefore maximize the settlement. By filing a lawsuit against the obvious defendants, the plaintiff allows the defendant's legal team to essentially do their work for them by identifying other liable parties. (Ca Civil § 1431.2) The defendant will do this to minimize their share of the settlement amount and the plaintiff benefits because their potential settlement is not limited by insurance policy limits.
To do this, the plaintiff's lawyers should use direct discovery procedures such as contention interrogatories.
Disadvantages to Early Filing
On the other hand, there are some disadvantages to filing an early lawsuit:
Gives the defendant immediate discovery rights
Once the lawsuit has been served, the defendants can request immediate discovery. The plaintiff has to wait 20 days after service to request documents if they have not sought a court order (Ca Civ Pro § 2025(b)(2).) If they did seek a court order, then there is a 10 day waiting period (Ca Civ Pro §§ 2030(b), 2031(b), 2033(b).) Defendants do not have the same waiting period and can request information as soon as they are served, thereby getting a head start.
FAQ Car Accident Injury, Damages