Car Accident Lawyer Chula Vista, CA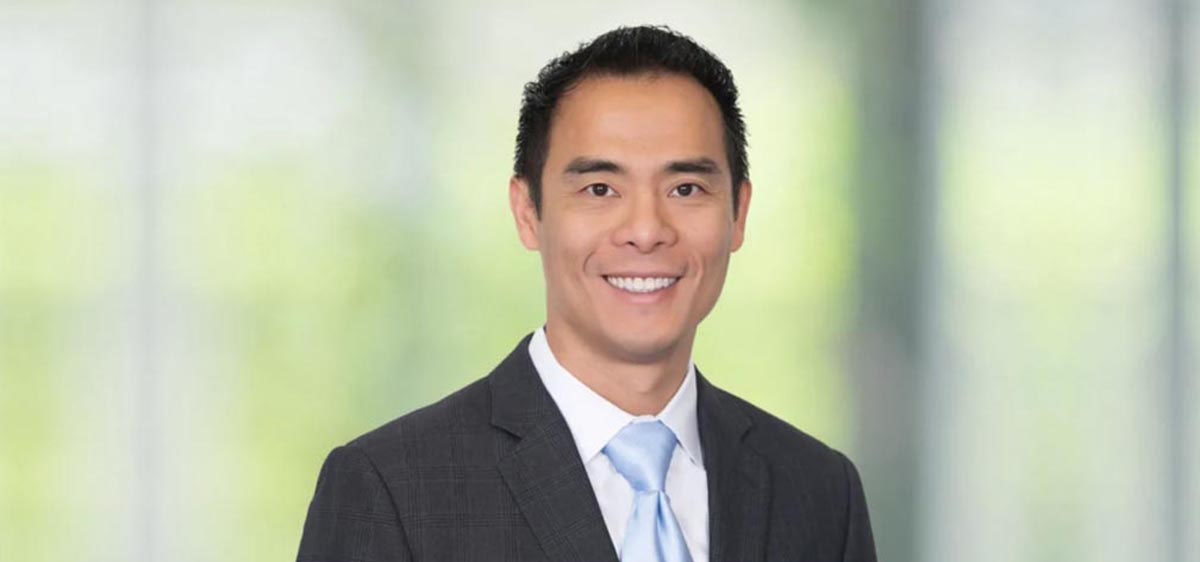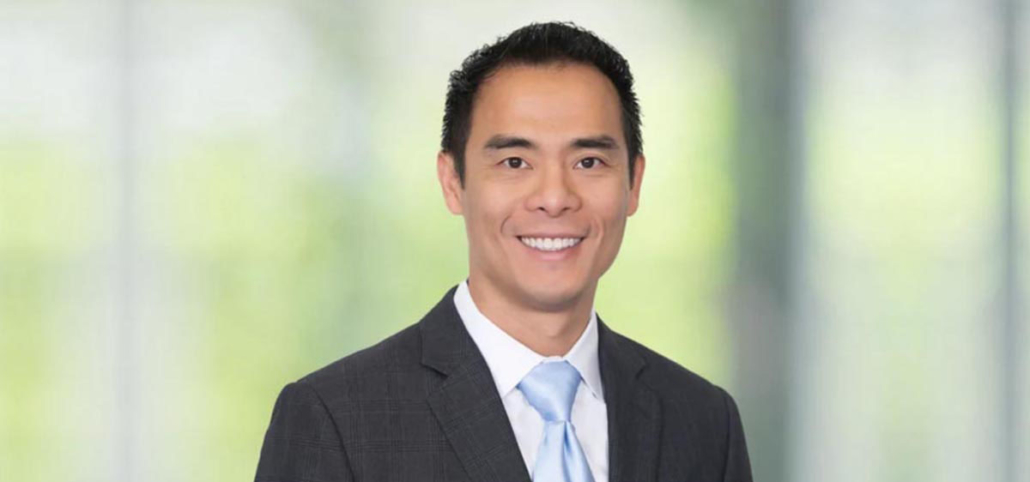 Brad Nakase, Attorney
---
---
Have you suffered significant injuries because of a car accident in Chula Vista that was someone else's fault? Please contact our Chula Vista auto accident attorney, Brad Nakase, to get you the money you justly deserve.

A day in California is no stranger to auto collisions. In fact, Chula Vista sees a high degree of accidents. This is because of all the roads and highways crisscrossing it. Whenever there is lots of traffic somewhere, you are sure to find car accidents are frequent.
In 2018, the California Office of Traffic Safety reported that there were 3,563 traffic fatalities. Additionally, there were 276,823 injuries. Automobile accidents cannot be avoided entirely. However, a great deal that can be. Unfortunately, you are unable to change the driving habits of others. They may act out of negligence and involve you in a car accident. This is true no matter how careful you are.

You are entitled to get compensated for someone else's negligence. You can get paid for any injuries or property damage you sustained. An expert Chula Vista car collision attorney will maximize the compensation you get.
What does an Auto Accident Lawyer do for me?
First, you need to file a claim. You need to ensure your claim is successful. You should have an experienced car crash lawyer working for you. This could only help your case. A qualified lawyer will work tirelessly to amass as much supporting evidence as possible. All that evidence gathering makes sure that you get your due damages.
Evidence comes in different forms. Some of these include:
Photos
Videos
Medical Documents
Statements From Witnesses
Police Reports
Testimony From Experts
Safety Inspection Reports

A lawyer familiar with car accident claims will gather as much evidence as possible. This helps build a very compelling case against the driver who caused the car accident. Accordingly, establishing fault will be essential in having a strongly-supported claim. The more evidence you have indicating negligence of the at-fault driver, the better your chances of winning.

Additionally, your automobile accident attorney can perform some calculations. They will discover what the real and total value is on your damages. This professional will negotiate with the insurance provider on your behalf. They will make sure you will get the maximum compensation. If you want to get fully compensated, hire a skilled car accident lawyer.



Common Causes for Auto Accidents in Chula Vista, California
There are many reasons for car accidents. Everything from the other driver being negligent to the weather causing terrible road conditions. Drivers often get into auto wrecks for the following reasons:
Distracted Driving – When a driver is not paying attention to the road. They may be on their phone, talking to a passenger, fiddling with the radio, or leaning over to get something. 


Substance-Impaired Driving – When a driver is impaired by alcohol or drugs.


Bad Weather Conditions – When there are significant weather events. For example, heavy rain makes it hazardous to drive on the road.


Bad Road Conditions – When there are hazardous obstacles on the road, such as animals or debris.


Aggressive Driving – When a driver is driving dangerously by either speeding, making sudden lane changes, tailgating, cutting other drivers off, or something else similar.
If you hire a car accident attorney, they can look over the cars of both you and the other driver. They will find out whether there was a malfunction of some kind. If there was, you have the opportunity to look into whether the manufacturer of the vehicle, or its parts, knew it was faulty. You can also uncover whether they issued a recall or not, which would have helped avoid your accident.

Consequently, if roads or highways have potholes, debris, or other elements that cause car accidents, you can file a claim against Caltrans. This is the California Department of Transportation. They are a state agency making sure California's public roads are safe.

In addition to these, other elements may lead to car accidents. Sometimes, a situation is simply out of your control. If you ever get injured, you should contact an qualified Chula Vista car accident lawyer. At Nakase Law Firm, we can help you maximum compensation. This will let you get your life back on track.

Most car accidents in Chula Vista are the result of driver errors. This includes:
Speeding
Distracted driving (texting and driving)
Improper turning left turns
Driving under the influence (DUI)
Driver fatigue (sleeping at the wheel)
Vehicle defects
Disobeying traffic signals
Reckless driving
Road construction
Teen driving
Inclement weather
Determining Fault in Chula Vista Car Accidents
A successful car accident claim requires that you show another driver was negligent:
The other driver had a duty to operate his or her vehicle in a safe manner
The other driver breached that duty
The actions of the other driver caused the accident
The accident directly caused your injuries and monetary losses

Whatever the cause of your accident, you can trust the car accident attorney Brad Nakase. With over 15 years as a car accident lawyer, Brad has recovered millions of dollars in damages for his clients. Most car accident claims are settled through a detailed and aggressive negotiation with an insurance company. Brad is aware that insurance companies have an unfair advantage over injured victims and often attempt to settle car accident claims for as little money as possible.

If you are a driver in the state of California, you always have to have car insurance. The same holds whether you are in Chula Vista or any other CA city. When it comes to auto insurance coverage, California law require minimum coverage: $15,000/person & $30,000/accident for bodily injury liability & uninsured motorist bodily injury coverage.
You may incur damages that go above and beyond what the at-fault driver's insurance policy covers. In these situations, you will have to take them to court. When you go this route, you get to recoup the rest of the damages you deserve. Additionally, any other losses you may have incurred will also be able to be recovered.
Car Accident Injuries in Chula Vista
There are many different kinds of injuries you can sustain from car accidents. Also, car accidents in Chula Vista can result in different levels of injuries severity. Accordingly, you can get anything from a tiny scrape to losing a limb. Some of the common injuries include:
Lacerations
Cuts and bruises
Head and neck injuries
Fractures and broken bones
Whiplash
Spinal cord injuries
Traumatic brain injuries

A high impact car collision can cause serious spine injuries such as paraplegia, quadriplegia, and brain injuries. There are minor car accidents that may result in whiplash, and many victims may not be aware of it. Then, days or weeks later, symptoms may surface, such as pain, discomfort, or dizziness. Therefore, it is crucial to seek medical treatment after a car accident, even if you don't feel like you've been injured. Not getting medical treatment will make your car accident injuries hard to prove.

When faced with catastrophic injuries that can affect the rest of your life, you need an experienced automobile accident attorney in Chula Vista on your side. They will help you get your life back on track. They do this by helping you maximize how much you are compensated. Whether you are dealing with temporary or permanent injuries, one of the qualified lawyers at Nakase Law Firm is here to help.

You may think it's no big deal getting whiplash from a car accident. However, this is an injury that could be with you for weeks or months. You may have difficulty sleeping and experience pain all day. This can significantly affect your quality of life.
Stay Mindful of the Statute of Limitations
Chula Vista has a statute of limitations for when you can file your claim. Remember, you have up to two years to file a claim since you were in an accident. The countdown could also start from the date you received a diagnosis of your injuries. The statute of limitations is only six months if the liable party is the government.
Make sure you don't miss the deadline to file your claim. You risk having your lawsuit thrown out if you do. You may lose your ability to get compensated for any injuries or damages.
Who pays for medical expenses after a car crash injury?
The rule is that the liable person pays for the injured person's medical expenses; the medical procedure must be necessary. The medical expenses must be reasonable. Depending on the injury, medical expenses may range from low thousands to millions of dollars. A car accident lawyer will help you get every dollar you're entitled to.
 Car accidents Cause Lost Income
When car accidents result in serious injuries, the victims lose their ability to work. Even if this disability is temporary, the car crash victims will lose their income for some days, weeks, months, or even years.
If you cannot work, how do you take care of your family? Only fair compensation from the careless driver's insurance company can alleviate your pain and discomfort.
Other victims of the car accident, including a spouse, passerby, and other passengers can also receive money to foot their medical bills and recover their damages.
More important, hiring a professional Chula Vista car accident lawyer is the best way to get your lost income and support your loved ones.
Compensation for Car Accident Injuries in Chula Vista
So, you want to get compensated for car accident injuries. First, you need to prove that the other driver was negligent or reckless. Additionally, you have to provide proof that their actions resulted in an auto accident. Then, demonstrate any injuries you sustained were their fault. As a consequence, you should be getting compensated.
You should demand as much compensation as you can since you deserve it. Make sure to note every single significant expense. You want to make sure you get compensated fairly.
An Chula Vista car crash attorney can help you handle compensation after a car accident. They have the knowledge and expertise to guide you through the entire process.
What Damages You Can Recover in Chula Vista Car Accidents
You can receive different types of damages. After all, a car accident can have major consequences for the rest of your life.
There are two major categories of damages:
Economic Damages – Damage to your property, along with any associated bills
Non-Economic Damages – Damages to your quality of life
Also, here are what damages you can recover after being in a car accident:
Present and future medical bills
Losing your job
Disfigurement
Inability to enjoy your life
Pain and suffering
Damage to your property
Being inconvenienced
Damage to your earning potential
Losing household services
Becoming temporarily or permanently disabled
Experiencing emotional suffering
Losing consortium
You may find it challenging to figure out how much the damages should total. It's easy to figure out how much economic damages would be. This is especially true if you have every bill and figure relating to it. However, how do you measure the cost of emotional suffering? A qualified car accident lawyer can make these kinds of complicated calculations for you.
You have the chance to get punitive damages as well. This occurs if the judge ascertains that the at-fault driver was negligent or intentionally harmful. You can see your total damages skyrocket if this happens.
How California Negligence Laws Can Affect Auto Accident Claims
You want to come well-prepared to a car accident attorney. Accordingly, you should have enough proof to show you were mostly blameless in an accident. California has something called comparative negligence. Your hand in the accident will be considered in regard to awarding compensation.
If you were even remotely responsible in some way, your compensation would get reduced. Defendants benefit from this since it means they will have to cover less of the awarded damages. In fact, they will do whatever they can to reduce the value of your claim. You want to keep your claim at its highest level possible. This is why you should speak with a qualified lawyer in Chula Vista.
How to Handle Insurance Companies After an Auto Accident
You probably expect that the insurance company will pay for whatever injuries were sustained. You also expect them to cover damages to the car itself. Of course, you would demand they do so if someone else was negligent. Unfortunately, this does not always happen.

Insurance companies will use every tactic available to them to pay out as little as they can. This is especially true if the insurance provider is that of the other driver.

An insurance company may try to blame you for a car accident that was not your fault. Even if you were negligent in a minor way, your settlement might get lowered. They may also offer a ridiculously small amount as your compensation. This is because they know your claim is worth much more. Yet, they want to pay you less than you should to get. You need an experienced car accident attorney fighting for you. When you do, the value of your claim can drop a lot.

An Chula Vista car accident lawyer at Nakase Law Firm can be a strong ally against the insurance companies. There is too much at stake here. Allow an experienced lawyer to work for you. They will get you the compensation you deserve.
Common Questions Regarding an Chula Vista Car Accident
Car accident injuries are something you simply cannot prepare for. However, you don't have to let that stop you from what you can do. This includes holding the at-fault driver responsible for their recklessness.
If you have a question that is not covered here, contact us directly.
Do I have to appear in court if I am in a car accident in Chula Vista?
While you sometimes may have to, this is usually not the case. Don't let going to court intimidate you. You can generally avoid taking this route by reaching an agreement with the insurance provider. You should have a great car accident attorney working for you. The payment you receive will never be less than what you deserve.

Sometimes, an insurance company will offer less than what can be considered a decent settlement. If this happens, your lawyer will suggest you go to court. This could be an excellent opportunity to go before an impartial party and receive what you deserve.



What can I do if I'm unable to afford a car accident lawyer?
Working with the team at Nakase Law Firm will ensure you can afford a lawyer. This is because the personal injury cases we work with are based on a contingency fee. What this means for you is that you don't pay a dime until you win your case. If for some reason, you don't win, you owe nothing.

Before working with you, a car accident lawyer will let you know how much of your winnings is a fair fee. When you agree to the terms, one of our lawyers will work tirelessly for you. The fee will get taken out of the amount you are awarded. As a result, you don't have to pay out of pocket.
Avoid Communication with the other party's insurance company after a car accident.
You may expect that the other driver's insurer to call you. Don't be pressured to provide information other than your necessary contact details to them. Do not describe the accident scene or your injuries to them. The phone calls are always recorded, and it will be used against you in court.

Instead, refer them to your lawyer. A lawyer in Chula Vista car accident lawyer, Brad Nakase will fight to get you the fair monetary compensation for your injuries.



If my child was injured in a car accident, am I able to file their claim?
Yes, you can file a claim for your child. Minors can't sue parties which caused injury as a result of negligence. As their legal guardian, you have to be an advocate for the rights they have. Just because they are unable to file claims on their own doesn't mean they don't get compensated. In fact, they may get even more money than an adult in a similar situation.
Let An Chula Vista Car Accident Lawyer Fight For You
A car accident, along with any resulting injuries, can be a complicated matter. Handling everything by yourself can be daunting. Make life easier for yourself. Have an Chula Vista car accident lawyer from Nakase Law Firm working for you. One of our qualified and experienced lawyers will assist you in recovering as much as possible from a car accident.

Contact Nakase Law Firm today so that we can review the details of your case right away. 619-550-1321.
 


How does a car accident lawyer help?
As your car crash lawyer, Brad will help an injured victim with every aspect of the personal injury claim, including:
Filing a legal claim against an unreasonable insurer
Calculating the value of your personal injury claim
Determining the parties who might be liable for your injuries
Preparing and filing your claim
Presenting all necessary supporting evidence
Proving your damages
Communicating and negotiating with insurance adjusters
Fighting for the settlement offer you deserve

When you hire our law firm, attorney Brad Nakase will take it from there. As a result, you can focus on what's most important: your medical treatment and physical recovery. We've seen many auto accident victims accept low-ball settlement offers from insurance companies. The victims simply don't have the energy, time, or financial resources to fight for fair compensation.

Our car accident attorneys are dedicated to helping the injured and their loved ones recover and get back to their daily routine. Brad understands that being injured in a car accident is a traumatic experience. At times, some auto collision injury victims may not be capable of returning to work, which becomes a burden for the entire family.

Brad Nakase believes that no one should be forced to suffer because of another driver's negligence. Brad's legal services for car crashes are on a contingency-fee-basis. Call 619-550-1321 now to get a free consultation.