Car Accident Lawyer, Coronado CA
If you are a Coronado resident, you are entitled to get compensated in the event of a car accident injury. Attorney Brad Nakase has served Coronado car accident victims. A car accident is something that anyone can find themselves involved in. Your life can change instantly. Car accidents can end up becoming very costly. There are hospital trips, surgeries, recovery times, lost earnings, and emotional anguish.

We have a team of experienced and qualified lawyers who will work tirelessly to ensure you get as much compensation as possible. Contact a Coronado car accident lawyer today and let us work for you. You will not have to pay anything unless we win for you.
---
  |  Free Consultation, Call Now:  818-439-1635
---

Car Accidents in Coronado, California.

Although Coronado is a beautiful place to visit or live, serious car accidents are common. For example, on July 14, 2019, three cars were involved in a collision on the Coronado bridge. Two people were injured from the car accident.

In October 2016, a Navy petty officer, Richard Anthony Sepolio, drove drunk on the Coronado bridge. His Blood Alcohol Level (BAC) was above the legal limits of 0.08. The drunk driver crashed into the transition ramp and the truck fell off the Coronado Bay Bridge. The truck landed onto a group of people in Chicano Park; four people were instantly killed.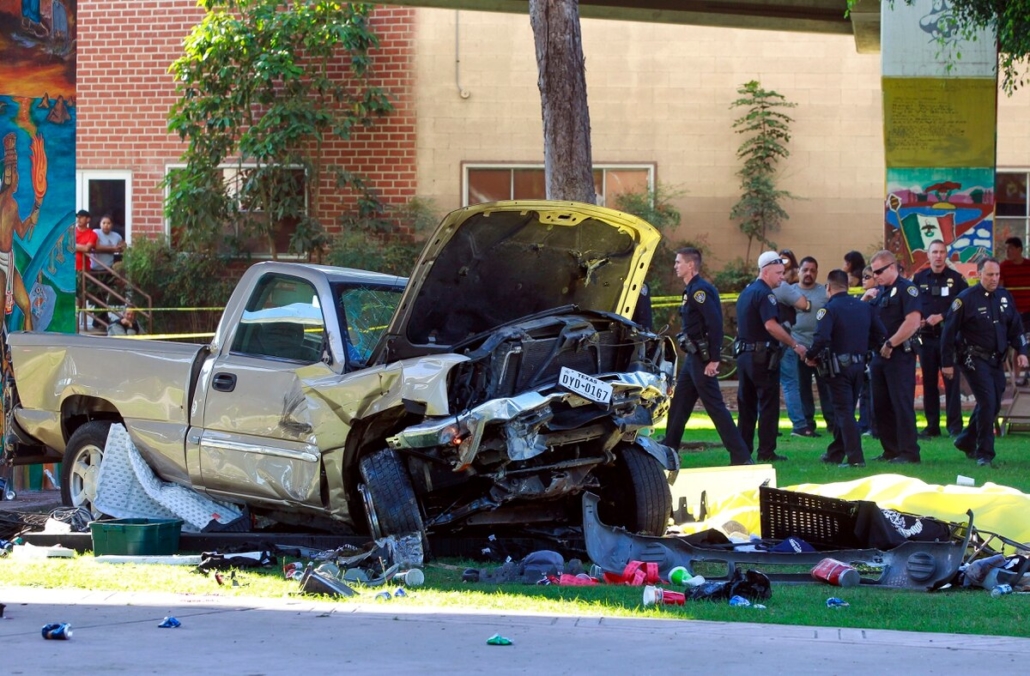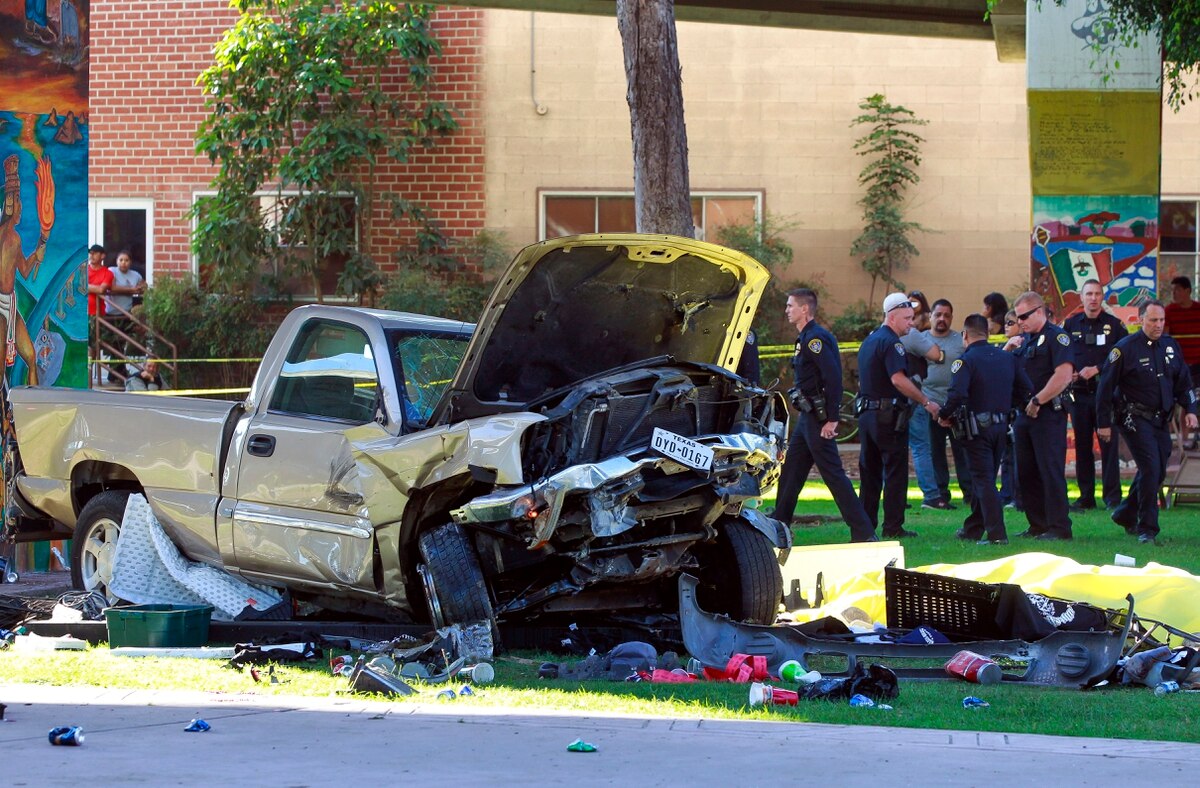 August 20, 2017, a drunk driver was speeding in a Jeep on Silver Strand State Highway near the Hotel Del Coronado. The car went over the center divider and crashed into two cars. The first responder arrived to one dead victim in the Coronado car crash, two injured children, and two injured adults.

On February 14, 2018, two people were trapped in a wrecked vehicle. The serious car accident occurred on 3200 block of Silver Strand Boulevard in Coronado, California.

On October 2, 2019, a driver was traveling at excessive speed and lost control of his car. The vehicle collided with a tree on at the intersection of F Ave and 1st Street in Coronado. The driver was seriously injured from the auto accident in Coronado and ambulated to UCSD Hospital.


Of course, people living in Coronado is likely to get into a auto wreck in another city. For example, in November 2019, an 83-year-old man from Coronado was driving his Buick in Paso Robles. A Ford Ranger collided into the Buick killing the Coronado man.
What hospital are car accident injured victims in Coronado transported?

Whenever people are injured in a auto accident in Coronado, California, they are probably ambulated to the closest hospitals. Car accident attorney had clients who were injured in Coronado and ambulated to one of these nearby hospitals:



Where are car accident auto body repairs in Coronado, CA?

After a auto accident, the car is wrecked. Regardless if it is a minor fender bender, or major destruction, the car needs to be repaired. The island has some auto body repair shops for you to consider:
MWR Auto Skills Center. Map. Quentin Roosevelt Blvd, Coronado, CA 92118. Phone: (619) 545-7235.
Pacheco's Auto Body Repair. Map. 841 Orange Ave, Coronado, CA 92118. Phone: (619) 435-2710.
Seaside Autobody & Accessories. Map. 1013 10th St, Coronado, CA 92118. Phone: (360) 293-8080.

Your car accident lawyer can refer you to an autobody repair shop outside of Coronado.  If your car is unavailable after a car accident, you may rent a bicycle to cruise around Coronado. You may head over to Holland's Bicycle while your car is being repaired, located at 977 Orange Ave, Coronado, CA 92118. Map.



Steps to Take After a Car Accident in Coronado

The best thing to do is to start working with a car accident lawyer from day one. Alternatively, begin working with one as soon as possible. We will assist in collecting evidence related to the accident. This includes photos, statements from witnesses, and police reports. As soon as you can, after the accident, jot down any details you can. Include the day, time, and location. Also include your speed, what lane you were in, which direction you were traveling, and where you were going.

We can help you get medical help at the best hospital or medical center if you get injured. We can also put together a group of experts to help you. These include investigators of the accident, medical experts, and insurance adjusters. All thee individuals will add credibility and support your case.

Do your best to avoid significant mistakes others make after a car accident. For example, do not speak with the other driver's insurance provider without a lawyer present. This is because you can end up giving them the wrong information. You may also get recorded saying something that could be used against you in court. The last thing you want is your claim to become invalidated.



Seeking Medical Attention After an Automobile Accident

While you may feel fine following a car crash, you should still seek out medical attention. You may have been affected in a way you didn't realize. Whiplash, concussions, and small bone fractures may be benign initially. Always listen to the advice of a physician. Go to follow-up appointments. Getting medical help from a qualified doctor will help give validity to your injury claim.

We can always provide you with advice as to where you can get quality medical care. We know where the best medical care providers are in the Coronado area. In fact, we can even help you get high-level attention if you lack medical insurance.
How to Handle Insurance Agents While Filing Car Accident Claims

Insurance providers will flood you with called following the accident. Sure, they may seem like they care about you, but they just want to settle quickly. Additionally, they want to settle for as little as possible. You may think their initial offer sounds good. However, you may not be taking into account future expenses that may come up. You also may not realize how much money others usually get. Would you settle for $25,000 when you could get $2.5 million? Of course not. By hiring an experienced car accident attorney, you make sure you get the maximum compensation possible.
You Only Pay Legal Fees When We Win

Our level of confidence in winning is so high that we will only charge you when we win. As a result, this means you do not pay anything upfront. We know that life after an automobile accident can be difficult. We intend to make the process easier for you. All our fees are transparent, fair, and agreed upon before any further steps are taken. We will not surprise you. We stand by our track record and look forward to helping you win the maximum compensation due to you after a Coronado car accident.
Why Clients Hire Our Coronado Car Accident Lawyers

An experienced lawyer is crucial to winning big in auto accident claims. The team working for you has to be willing to fight tirelessly for you. Some law firms will settle quickly, just to increases their stats of how many cases they won. Some will try to get as much in fees as they case with as little work as possible. We work tenaciously for our clients and will do the same for you. This is why Nakase Law Firm is highly-esteemed within the industry.
Attentive and Dedicated to Your Case

Automobile accident cases can be lengthy and take a toll on you emotionally. As a result, you will welcome a team dedicated to making the process as easy and effortless as possible. Our clients praise our customer service by using words such as "helpful," "compassionate," "responsive," and "available" when describing us.

There will probably be questions you will have that you want, or need, answered quickly about Coronado car accidents. This is why we make ourselves available any day or time. Whoever the experienced Coronado car accident lawyer working on your case is, they will be someone you can count on. You will always stay informed on the developments in the case. We are proud of the high attention to detail and level of dedication we have. These are two prized qualities seldom found in a law firm in Coronado.
Permanent Car Accident Injuries

If you are left permanently disabled by your injuries from Coronado auto accident, you are entitled to lost wages. The money for lost income is based on the annual income had the auto accident did not happened.  Some of the severe injuries include:
Amputation of the limb
Damage to the nerve system
Damage to the internal organs
Paralysis
Spinal Cord Injuries (SCI)
Traumatic Brain Injuries (TBI)
Facial Disfigurement: you may be entitled to additional damages when your face becomes disfigured from the crash.
Fault: your claim will be reduced if you were partly responsible for the car accident.
Medical bills: The liable person for the auto accident is responsible for your medical bills. These bills may include: Ambulance, Inpatient Hospitalization, Medical Devices, Physical Therapies, Prescription Medications.
There is not an injury we haven't handled. Some of the types of severe injuries we have experience with are:
Amputations
Back injuries
Bruises
Burns and scars
Broken bones
Chronic pain
Coma
Concussions
Eye injuries
Herniated discs
Hip injuries
Internal bleeding
Knee injuries
Leg injuries
Paralysis
Spinal cord damage
Traumatic brain injuries
Whiplash
Permanent injuries lead to greater compensation. We can help you get as much as possible.
You Pay Nothing Unless We Win

There is no cost to you for talking about your case with a qualified Coronado car accident lawyer. Contact us at any time and will get back to you as soon as we can.  You only reimburse the auto accident attorney after receiving a settlement. Your attorney will receive a specific percentage of the jury award or settlement in a contingency arrangement. The rate often ranges from 33% to 45%. The percentage may rise to 40% when your case goes to trial due to the time and work involved.
When you're involved in an auto wreck in Coronado, please call our car accident. Consultation with a lawyer is free.
How Much Does It Cost to Hire a Coronado Car Accident Lawye

r

Contingency fees usually stay within the range of 20% to 40%. There are sometimes extra fees for police reports, filings, investigator fees, trial exhibits, and other things. We have a way of offsetting these costs by including legal fees right into the settlement or award. This helps you collect as much as possible when it's time to collect.

Again, we do not charge any fees upfront. Additionally, you also get a free consultation. This differs from other types of lawyers and attorneys. You never have to be concerned whether you can afford a car accident lawyer. You also don't have to sacrifice on quality, so you can hire the best car crash lawyer to work for you. No matter who you are, you can afford the best there is.
Get Representation for Any Kind of Car Accident Case

You may have been in a low-speed crash. Perhaps you were read-ended. Maybe you got hit from the side or even the front of your car. In any car accident, we will fight for you until you get your due compensation. We will work hard to show how the other driver was at fault.

We will even sometimes go after employers, local governments, car manufacturers, or some other third party. Any single one of these may be liable within your case.

In California, you can collect damages even if you are partially at fault. For example, let's say a judge determined you were 85% responsible for a car accident. You will still be able to obtain 15% of the damages caused by the other driver. We will make sure all claims of you being responsible will be refuted. At the very least, we will reduce the amount.
Questions to Answer When Speaking With a Coronado Car Accident Attorney

You should prepare answers to a few questions before speaking with a car accident lawyer. These include the following:
Where did the accident take place?
When did the accident take place?
How did the accident occur?
What speed were you driving at?
Was the other driver speeding?
Which driver had the right of way?
Is it possible for there to have been a defect in either car?
Did you obtain the contact information for the other driver?
Had there police on the scene to file a report?
Were any witnesses present?
Were any photographs taken?
If you suffered from any injuries, what were they?
Where did you get your injuries treated?

Even if you are unsure about the answers to some of these questions, it's alright. We have great investigators who can find out the details you do not have available. In any case, write down whatever you can remember from the scene. This will help you discuss the case more confidently and clearly. If you have copies of your medical records, any police reports, and photos of the accident, those are all helpful. However, they are not necessary.



Is It Easy to Settle a Case For a Car Accident?

It would be nice to say that it is easy, yet that's not always the case. This is because the other party will do whatever they can to have the case dismissed. They want to limit their liability as much as possible. You need to have plenty of facts standing on solid ground if you want to be well compensated.

Additionally, you need to act fast. This is because California has a statute of limitations for filing lawsuits. You need to file a personal injury claim within two years of a car accident. There is an even shorter deadline of six months when claims are against the government. In the event of medical malpractice, the statute of limitations is a year.

Even so, you can get the time frame extended. One way is to extend it until you are 20 years old. You can also extend for three more years from the moment you realized you were harmed. The best thing for you to do is to speak with a car accident lawyer as fast as possible. The sooner you do, the easier it will be to gather up evidence, locate witnesses, and get insurance companies to settle.
Discuss Your Car Accident With Our Coronado Auto Accident Lawyers

Getting into a car accident can completely change your life. This is the best time to have an auto accident lawyer by your side. They will be your trusted ally in the fight to get you your due compensation. At Nakase Law Firm, we are determined to see the best possible outcome play out for you. We will help you figure out what the best course of action will be. We can help you with the next steps following an automobile accident.
Contact us today to learn how we can assist you. We will review your case for free. You will not have to pay anything until we win for you.
There is no money upfront.
98% of clients' cases won.
I've worked at a prestigious international law firm, Bremer Whyte et. al., serving major insurance companies by defending insurance companies and their insureds who were sued for millions of dollars.
"In both cases, he combined skills and passion to help these clients to maintain their self sufficiency and dignity." SDLVP
My success is measured in the real differences made to my clients' quality of life. I focus on achieving the most exceptional and fairest compensation for my clients.