How To Optimize Your Website For Google Search
This guide will help your website rank higher in Google. Lawyers' keywords – e.g. car accident lawyer – are some of the most difficult to rank on Google page 1. This website keywords are on Google Search Result Page ("SERP") 1 and 2 for lawyers' most desirable keywords (and most expensive Google PPC) e.g. car accident lawyer San Diego, motorcycle accident lawyer San Diego, and employment lawyer San Diego. This Search Engine Optimization ("SEO") guide will teach you how to optimize your website for Google search.

A lot of the principles will hold true for other search engines, but this guide is specific to Google. Search engines will crawl your site, and they need to understand and index your content. Generally, a few small changes make a big difference when combined. The basics make the most difference in your search engine ranking. The most important thing to remember is you need to improve both the experience of your site's users as well as its performance in search results. After all, there is no point in achieving a good search engine rank if your users don't want to stay on your site.


This guide assumes you know the basic of WordPress.



1. SEO Basics
All websites consist of pages. Think of your website as a book; the book consists of pages. A website page is what is shown on Google SERP when someone make a search e.g. "car accident lawyer." Therefore, you have to optimize that specific page you want to rank on page 1 of Google's search result. You start by optimize the page's page title, and meta tags.
Your website should be easy to navigate. Before throwing up your pages, sit with a paper and pencil, and outline your website's content. Please start with the broadest category and narrow it down. Think of your website as a horizontal cabinet with five drawers. Each drawer is a subject, e.g.:

Car Accident | Motorcycle Accident | Truck Accident | Employment | Business |

Inside each drawer are pages. Envision a page as a manila folder inside a cabinet drawer.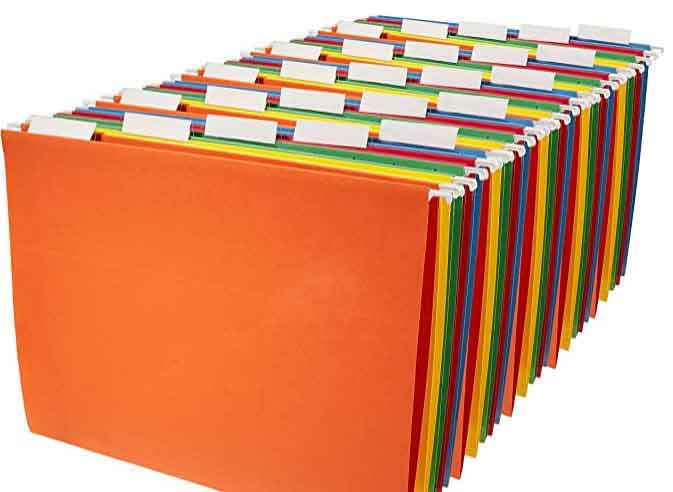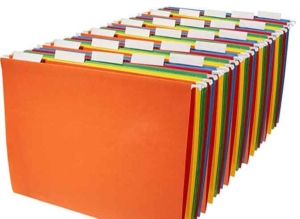 For Google to easily identify the content of a page, you must name the title of that page that reflect the page content. In Geek talk, that is call naming the "Page Title Tags." See the tabs on each folder in the image above.
Page Title Tags
Ensure that you have a title tag in your website code to indicate the title of each individual page on your website. A title will help users navigate your website and the code indicating the title will help search engines navigate your website.

In your website code, there will be a "head" section for your individual page. The start will be denoted by and the end by . In between these sections, you will put your title tag. Start your title with the tag. For example, if your page's title was "Daisy's Puppy Boots – Buy Pretty Dog Boots Online" then your HTML title tag would look like this.

This page title will be the first line of the search engine results for your page. Any of the keywords from the search engine user's search will appear in bold. That way, they can tell if the page is likely to be relevant. The search engine algorithm does take into account user experience though, so don't just spam the title with keywords. Also, users will be unlikely to click on a link if it does not seem to be user-friendly. Page title information can include:
Business name
Location
Product
Main offerings

Remember to create different page titles for each page; otherwise, you risk confusing the search engine. Also, it is important to remember to keep your title concise if the title is too long, Google will just cut it off midway.
Make sure your page title is an effective summary of the content on the page
The page title must be unique from other page titles
Keep titles short and useful for users to check if they are relevant
Add a keyword in there if possible, but don't make the title too long or complex


Description Meta Tags
A description meta tag is a brief description of what the page is about. In search engine results, this  shows up in the brief description under the title link. We say it is likely, because Google may find a snippet from your website that it thinks is more appropriate based on the user's search keywords. Just like in page title tags, keywords from the user's search will appear in bold in the description so the user can see if the page is relevant.

Your page's description meta tag should:
Inform readers of what your page is about and why it is useful
Have some keywords but still read well
Be unique to this particular page, so search engines do not get confused.

Using the example above of Daisy's Dog Boots, the title will be: Daisy's Puppy Boots – Buy Pretty Dog Boots Online. The description meta tag could be something like: Buy cute dog boots for small, medium, or large dogs. This description would tell a customer that your website might be useful for what they are looking for. It will also have keywords if a customer was searching "cute dog boots for large dogs" or "dog boots for small dogs" so it will help your search engine ranking too.
2. Improving The Structure of Your Website
Your website should be easy to navigate. Before throwing up your pages, sit with a paper and pencil and outline the content of your website. Start with the broadest category and narrow it down. Think of your website as a horizontal cabinet with 5 drawers. Each drawer is a subject e.g.:
Car Accident | Motorcycle Accident | Truck Accident | Employment | Business


Improve Your URLs' Structures
Having URLs that are user-friendly and easy to read makes navigating your site much easier for both users and search engine crawlers. We've all seen URLs which are a jumble of letters and numbers; did you feel motivated to click on it? Having recognizable words in your URL will help users decide if the page is relevant to them and will give search engine crawlers additional keyword or relevancy markers.

The URL for your page will also appear in the search results with keywords in bold, so it is even more important to have a straight forward URL.
Use words in your URL that are relevant to the page as it will help users remember the URL easier.


Make the directory structure straight forward so users can navigate easier. E.g. daisyspuppyboots.com/bigdogs/fancyboots


Make sure there is only one URL linking users to content rather than multiple. Google has tools which can help you redirect links or stop the Google bot (Google's search engine crawler) from finding the extra links.


The easier it is for users to navigate your website, the easier it is to find the information they want to see. Even though Google search results are often displayed by page, your SEO will be higher if Google can work out the role of the particular page in relation to your overall website. One of the best ways to do this is to have your website go from general information through to more specific information. Do not create complex links that connect every page together.

One way to make your website easy to navigate is to have a homepage to help link users with the content they want to read. You may also need to create root pages and category pages to help users navigate easier. All of these steps will make it easier for a search engine to navigate your pages too.

You can also use "breadcrumbs" at the top or bottom of your page so users can easily navigate back to the root page or home page. These are links that show the root pages the website user has come from to help them navigate back if they need it. Anything to make your website user-friendly will mean users will stay on your website longer and engage with it. The more pages they visit, the better your search engine optimization will be.

Another way that users may try to navigate your website is to edit the URL to take them back to a root page. With the above example of www.daisyspuppyboots.com/bigdogs/fancyboots, a user may remove the last bit of the URL to go back to the big dog section of the page, thus making the link www.daisyspuppyboots.com/bigdogs.

To help the user experience, make sure that this will take them to the relevant page instead of an error message.

Be sure to use text for navigation; this will help users with slower internet connections or incompatible devices. It will also help the search engine crawlers to find all the pages on your site.


Ensure it is easy for users to move to general content to more specific information


Use navigation pages to help users find the information they need with ease


Use text over images for navigation purposes where possible


Prepare Two Site Maps
For maximum results, you should have one sitemap for your customers, and one sitemap for SEO. The sitemap for customers should clearly lay out a structure and hierarchy for your website that users can visit if they need help finding certain pages. Search engines will visit this page, but it is intended simply for human users.


The sitemap for search engines is called an XML Sitemap, and it is intended solely for search engines to see the layout of your site and in some cases the preferred URL for each page. Google has a Sitemap Generator Script tool to help you easily create an XML Sitemap and submit it to Google. This will also help Google to know your website exists and how the Googlebot should crawl your website.

Another really helpful way to improve the user's experience is to customize your 404 error page to link users back to your website or popular content on your website. A 404 error page is one that appears when a user amends a URL to something that doesn't exist. Google has a widget that can help you customize a 404 error page.
Offer Quality Services and Content
I cannot emphasize this enough: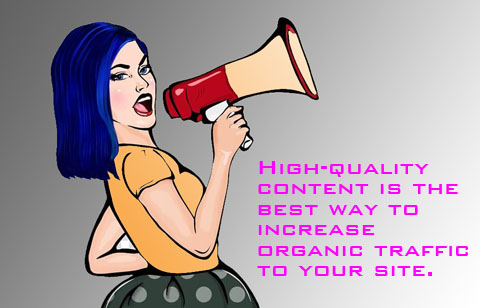 High-quality content is the best way to increase organic traffic to your site.


Users will share and interact with content that they find interesting, funny, or useful. Consider offering unique services or perspectives to help you stand out amongst competitors. Having other websites linking to your page as your content is shared will help your SEO a lot.
Write text that is easy to read – make sure your grammar and spelling are correct and that you don't use jargon.


Keep your content organized – divide your page into logical sections and break new titles and pages off in places that enhance the reader's understanding.


Continually create content – this will keep users coming back to see what is new and increase the likelihood of new users.


Create your content for website users – many people get so caught up in creating the perfect SEO content that they forget that people are the center of their business.


Pick the Right Keywords
Think of all the different keywords people might use based on their level of knowledge and where they are from. Someone who knows the topic fairly well might use jargon, whereas someone who is a beginner might use another term. Depending on where your customer is from they might have different terms for things as well. Use Google Keyword Tool to see all the alternative keywords that you could use for your website. It will also let you know the traffic and competition level for each keyword. There is no point in ranking highly in search engines if it is for keywords that your customers do not use.
Make Anchor Text Relevant To The Page It Is Linking To
Anchor text is the text placed within the anchor tag in your HTML that will appear as clickable text to website users. The text of the link will tell both search engines and users about the page it links to. These links can go to other pages on your website, or perhaps to another website altogether. For example, on "Daisy's Puppy Boots" anchor text which reads "waterproof dog boots" would let users and search engines know exactly where the link is likely to go. Stay away from writing "click here" or other generic text that won't tell anyone where the link leads.


Keep the anchor text short, a few words at most.


Give an idea of where the link leads with the anchor text


Make sure the links are easy to see, make them a different color so users can spot them


Apply these steps to your internal anchor text too


Optimize Your Images
The way you use images on your website can improve user experience and help optimize for search engines. One way to do this is by taking care with the file name of your images; this can make a difference with search engine crawlers. Name it something that is relevant to your page and the picture rather than a jumble of letters or a date.


The second way to optimize your images is to use the "alt" attribute, which is an alternative text that will be displayed if your image cannot load. Your alt attribute should only be one or two sentences giving the user an idea of what the image is.


It is important to point out that text should be used over images for navigation wherever possible.


File names and alt text should be brief but tell users what they need to know about the image


If you want to use an image as a link, then use alt text a bit like an anchor text. Google will use this to get information about the page it links to.


Store Files Together
Rather than having images spread out over your directories, store them all together for better SEO. Google will be able to find the image locations better and understand the images on your website. For your user experience, it is also best to use the most common file types such as JPEG, PNG, GIF, and BMP.
Storing image files together is a bit like creating a sitemap just for images


Make the images on your website work for SEO just as your text does


Use Heading Tags To Highlight Important Content To Users and Search Engines
Heading tags are important to be able to structure your page and group together relevant information. There are six heading tag sizes,
is the biggest and
is the smallest. The text will appear bigger to users and help them to see the different categories of information or highlight a critical section. Using a few different heading sizes to identify subheadings will be helpful to users.


Use heading tags to show each different part of the information


Do not go overboard with them and use them where they are not appropriate


Heading tags should only be used for structure, not for aesthetics


Use robots.txt To Stop Crawlers Going Onto Pages They Aren't Needed
There are some cases where specific pages will not be useful in search engine results. You can prevent search engine crawlers from accessing these pages by adding a robots.txt file to your website's root directory. This will only work on one domain; you will need to do this for every subdomain if you have them.


Other ways to stop specific content from appearing in search results are:


Adding a "NOINDEX" to the robot's meta tag
Password protecting certain directories using .htaccess
Using Google Tools to remove content that has been crawled already.


It is important not to use robots.txt to hide confidential or sensitive material as the URL for the page may show without the content or headings. There may also be search engines which don't acknowledge the robots.txt policy and will display the blocked page anyway. Also, the directory and subdirectory will be available to users to browse so the information may be uncovered through that. The best practice for hiding confidential or sensitive material is to password protect or encrypt the information.
You may be familiar with comment spam where random internet users add comments linking to another site. They are doing this to gain some of your site's reputation and search engine optimization. Just as when other blogs and websites have your link it boosts your search engine optimization, these links on your websites will boost another website's SEO. To combat this, add a rel="nofollow" tag to the anchor tag of the link. This means that search engine crawlers will not follow this link and pass some of your reputation to these spam websites.


If your website has forums and comment sections, it might be looking to add an automatic "nofollow" to these types of sections. This protects your website's reputation and SEO from dropping by association with these spam comments. Aside from the "nofollow" tactic, you could also turn on comment moderation or use CAPTCHAs to stop computer programs from adding spam. Having a comment spam strategy is really important, no matter the size of your website.


"Nofollow" can be used for blogposts or pages as well. If you want to reference a website, for example, if you are warning customers about knock-off products and don't want to share your website's reputation with the spam or knock-off site, then you can use a "nofollow"
Optimize Your Mobile Sites
The majority of internet traffic today comes from mobile devices, so you need to ensure your website is designed to be suitable for users. You also need to make sure your mobile site is optimized for Google searches. A lot of website owners will pay designers to make sure their website looks good and is easy to navigate for mobile users, but a mobile site needs to be managed in a different way too.


If your mobile site does not appear in the Google mobile search results, then you could have one of the following problems:


Google may not know your mobile site exists.

In order to be able to recommend your website to users, Google must send search crawlers to index your site. If the mobile site is new, then Google may not yet be aware of it. This is an easy fix, though. Create a Mobile Sitemap and send it to Google so that they can index it.



Your website might be denying access to the Googlebot.




Some websites only allow mobile users onto the site, thus blocking the Googlebot from crawling the website. The current Googlebot is called Googlebot-Mobile, but the name can change at any time. Therefore, we recommend making sure any user-agent can access your website, and it is not limited to mobile users.



Google may not recognize your mobile URLS.




Googlebot will crawl your website and determine whether each URL is able to be viewed on a mobile device. If they are not able to be viewed on a mobile phone, that page will not be included in the mobile index. One of the biggest culprits of this is having an incorrect DocTypeDefinition (or DTD). Check that your DTD is in a mobile format such as Compact HTML or XHTML Mobile.


Optimize Your Mobile Site For Mobile Users
If you run both a mobile and a desktop version of your website, issues can arise when desktop users use the mobile version and visa versa. There are two options you can do to fix this.
Redirect users to the correct version
If you set up code to redirect the Googlebot to the correct version of the website, then Google will do the same for users searching for your website. It will notice the differences between each URL and direct users accordingly. For optimal user experience, be sure to redirect users to the exact same page on the mobile site, rather than back to the mobile homepage. Users will end up frustrated if they have to navigate back to the page they wanted. Some websites do this to increase their search rankings, but it does not create a good experience for your website users.


If a desktop user accidentally ends up on a mobile version of your website, Google will often have a link for users to click back to the desktop version instead of automatically redirecting them. As mobile sites sometimes have reduced functionality to make loading times faster, this will be useful for desktop users to switch between their preferred version.


Same website but different content
Some mobile websites operate off the same URL but depending on the device accessing the website, the content will be displayed differently. This means there are no redirects for users, depending on how they access your website. If you choose this option, then it is important to configure your website correctly or risk disappearing from search results for "cloaking." Cloaking is where websites give the Googlebot different content to regular users, such as more keywords. Google is very strict on this as it results in irrelevant content being promoted to users.


So the Googlebot should be able to see the same content a desktop user would see on your website. Similarly, Googlebot-mobile should be able to see the same content a mobile user would see on your website. A common example of unintentional cloaking is when a desktop user receives an error message when accessing the mobile version of your website but Googlebot can access the mobile version of your website. Website users must be able to access the same content that the Googlebot and Googlebot-mobile crawls.
Promote Your Website To Increase SEO
Links to your website will tell Google that users think your website is useful. Therefore, promoting new products or content on your blog or social media is a great way to improve your SEO. Be careful, though; too much will damage your SEO ranking. Promote your content enough for other people to see it and share it. Too many backlinks for one page from the same website or same social media accounts will damage your Google ranking.
How Can I Promote My Content?
A blog, even if it is on your website, is a great way to let visitors know about new services, products, or content. This means that people who follow your blog can pick up the post and share it. Similarly, social media is a great way to let people know about new things happening on your website. People are extremely likely to share things on social media.


Offline promotion such as posters, letterheads, and business cards is a great way to let people know about your website. The more people interacting with your website, the higher your search engine ranking will be. Search engines like Google will rank you higher as they will see more users thinking your website has good content.


If you have a physical business, then adding your website to Google Places will also help your search ranking and help customers find you on Google Maps. Customers can search "dog grooming Los Angeles" and find you on a Google Maps list as well as the normal search results.


Do not share every single new piece of content or small changes to your website on social media. Share big things that people will be interested in and share.


Create a community of sites that are similar to yours. Discussing interesting topics in your community might spark ideas for new products or content. You could also do collaborations with other pages to help both websites increase their traffic.


Consider guest blogging, creating content for a big website or blog in your industry to get your name out there. Often this material is not allowed to be advertising, but you will be allowed to have a few sentences about you and a link to your website at the bottom of the article. This is a win-win scenario where they get some content, and you get some traffic to your website.


Do not spam other websites though as they will be instantly deleted and you are likely to have a negative reputation in the community. The better your reputation in the community, the more likely you are to be able to do the above things to increase your website traffic.


Make Use of Free Google Tools
Google offers a lot of free tools to help control how Google search crawlers interact with your website. It will not give you preferential treatment in any way, but it will help streamline your SEO and help your site perform better. These tools can help:
Analyse where search crawlers like Googlebot had difficulty on your website
Add an XML Sitemap file to Google
Show issues with title tags and description meta tags
Specify the preferred domain
Add robot.txt files
Remove URLS that Googlebot has already crawled
Get notifications if you violate a quality guideline
Request reconsideration after violating Google's quality guidelines
Better understand how Googlebot sees your pages
Analyse keywords and what search terms are helping users to find your website
Remove links that Google is displaying in results that you don't want to be linked


Google also offers analytics for you to understand more about the traffic on your website. They are the best tool to help you understand:
The effect of your optimizations on website traffic
Which pieces of content are the most popular
How users are coming to your site

There is another tool called Google Website Optimizer that can help you test different changes to your website and pages to see what will improve your conversion. Google recommends using all of the tools it has to offer to improve your SEO as much as possible.