Scooter Rider, Driving Under The Influence, Suffers Head and Facial Injuries After Crashing Into SUV At An Intersection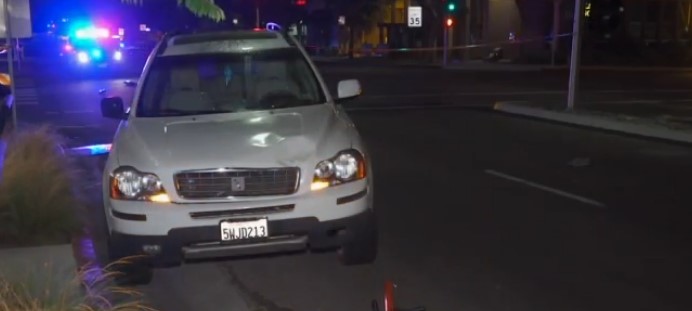 September 13, 2020

Point Loma | San Diego County – A 36-year-old man crashed into an SUV while riding an electric scooter on Sunday, at an intersection in the Liberty Station area. San Diego police reports that the crash occurred at 10:40 p.m. at the Byron and Rosecrans intersection.

After an investigation, authorities found that the man riding the electric scooter was riding west on Byron St. The man rode the electric scooter past a red light and crashed directly into a Volvo SUV at the intersection.

The scooter rider was rushed to the hospital, suffering multiple facial fractures and head injuries that are life threatening. The SUV driver, a 20-year-old woman, did not suffer any injuries. She remained at the scene of the crash to cooperate with investigators.

Police state that the victim was under the influence of alcohol at the time of the collision. The crash remains under investigation.

AVVO Clients' Choice Award 2019
Justia Highest Rating Honor 10
AVVO Highest Rated Lawyer 10
Business Trial Lawyer since 2005. Proven Results.


Free Consultation