Santa Ana Street Racing Results in Death of One Innocent Driver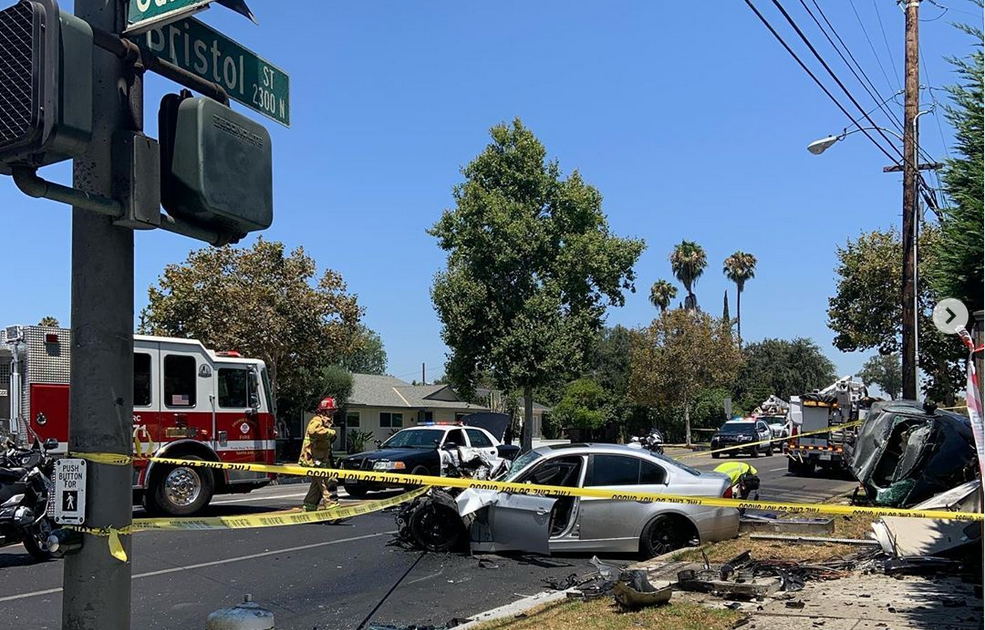 This Thursday afternoon, around 12:15 p.m. a car accident and loss of an innocent life occurred as a result of street racing in Santa Ana.
According to Santa Ana police Corporal Anthony Bertagna, a BMW was racing another vehicle, heading North on Bristol Street. At the same time, an innocent driver was making a turn in their Ford F-150 at the intersection with Santa Clara Avenue when it was struck by the BMW. The force of the impact drove the truck 50 feet until it landed on its side and was began to burn due to live wires.
Bystanders helped free the innocent driver, one man having to punch through the truck's window and injuring his hand in the process.
The pick up truck driver died after being taken to the hospital and the BMW driver remains hospitalized as of this Thursday afternoon, no information was provided on his condition by the authorities.
Bertagna explained that investigation was made to track down the other driver that was originally racing the BMW, and investigators found it was a black Infiniti sedan. The driver was taken into custody for questioning. Investigators are hoping to obtain surveillance videos of the car accident from residents in the area.

AVVO Clients' Choice Award 2019
Justia Highest Rating Honor 10
AVVO Highest Rated Lawyer 10
Business Trial Lawyer since 2005. Proven Results.


Free Consultation