Updated on April 19th, 2023
California employment law protects employer and employees. If your employer has violated employees' rights, contact Brad Nakase as your employment lawyer in San Diego County. Brad will help you seek damages for violations of California labor laws such as wrongful termination, wage violation, age discrimination, gender discrimination, sexual harassment, retaliation, overtime pay, unpaid wages. These labor law violations are just a few of the types of labor laws on which an employment lawyer in San Diego County may help you.
Employment related advise is free during initial free consultation. Brad Nakase is an employment lawyer in San Diego helping employees. Brad Nakase takes pride in responding to workers that are facing issues with their employer. Brad is aware it is difficult for employees to fight back against big companies. Our law firm helps employees fight back and win! 
Brad Nakase, Attorney
Email | Call (619) 550-1321
Google Review
"He didn't try to razzle dazzle me in the first consultation…"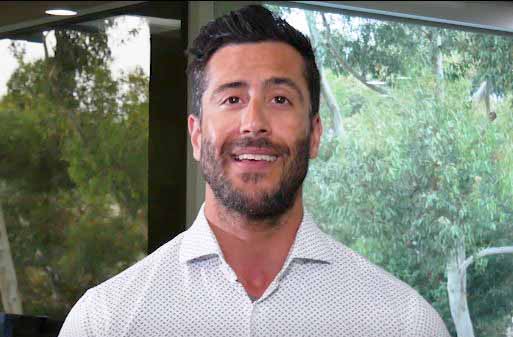 "I would highly recommend Mr Brad Nakase to anyone looking for an honest aggressive attorney. I hired Brad for a labor law case and I was impressed from start to finish. He didn't try to razzle dazzle me in the first consultation, he was forthright from the start. I highly respected that. He or his staff are always available for questions, he is great with paperwork and follows through aggressively until the end. Thank you for getting me through this difficult time and being kind throughout the process."  
Alfonso Aguilar   |   Lawsuit against a law firm HERE.
---
What is an employment law attorney?
An employment law attorney assists employees and businesses with employment-related issues and lawsuits. Employment law attorneys are also known as labor lawyers. Employment attorneys represent employees who are filing suit against their employer due to wrongful termination, wage violations, discrimination. Employment attorneys also represent employers in a lawsuit brought by employees.
What is the purpose of employment law?
California labor laws have a universal purpose; labor laws protect employees' rights. Likewise, the employment laws mandate the employers' duties, responsibilities, and obligations to the employees. Primarily, California laws provide equal opportunities and pay to all people regardless of race, gender, religion, or national origin.
How many days can you work without a day off in California?
The general rule for California labor laws is that employees are entitled to one day's off in seven. Also, employers may not force employees to work more than six days per week. However, those employees who work less than 30 hours per week, or did not work more than six hours in any day of the week are exempt from the general rule.
Common Labor Law Violations
Our employment attorney Brad Nakase had the honor of representing a former Oakley employee concerning discrimination over hair color. The lawsuit went viral and was picked up by many media sources. The former employee was black and he had orange hair. The Oakley manager said his hair color must be close to the color of his skin.
In Rasean Johnson v City of San Diego (2019), a San Diego jury slammed the City of San Diego for religious discrimination. The jury awarded $300,000 to a San Diego city employee, Rasean Johnson, who experienced extended religious harassment by his supervisor, Sheila Beale. The lawsuit alleged that Beale began leading prayer sessions and urged employees to attend church. The lawsuit further alleged that Beale cautioned Johnson that he should read the bible and "even good people go to hell if they don't have their life to the work of god."
In 2019, the City of San Diego was also accused of creating a racially hostile environment. The city settled a claim by San Diego police officer, Jeffrey Stewart, for $50,000. The City of San Diego paid a terminated San Diego Police officer $50,000 after he accused the department of creating a "racially hostile environment." The legal theory for recovery was wrongful termination by the City of San Diego.
In 2016, a mother filed a transgender lawsuit against Rady Children's Hospital. The lawsuit alleges that the San Diego children hospital broke gender discrimination law when employees continuously addressed the transgender son, Kyler Prescott, as a girl.
In 2009, the City of San Diego was sued by employees for underpaying overtime. The lawsuit plaintiffs consist of 2500 city employees. The city paid its employees cash for health insurance. California wage laws require that cash payment for medical coverage should be calculated in an employee's regular hourly rate of pay for purposes of determining overtime pay.
In 2014, a woman sued the City of San Diego for race discrimination. The lawsuit alleged that there was a history of discrimination practices inside city government where white employees were favored for promotions over minority employees.
No Fee Unless Our Employment Lawyer Wins Your Case
Employees who hire Brad Nakase as their employment lawyer in California, are eligible on a no win no fee basis; that means employees never pay our employment law firm until we win them money.
What type of attorney do I need to sue my employer?
As a California employment lawyer, Brad Nakase has influenced the lives of employees in individual wage claims and class action lawsuits against companies that violate employee rights. California's employment attorney focuses on helping employees with all labor laws, including:
Overtime pay
Wrongful termination
Gender discrimination (sexual discrimination)
Sexual harassment
Retaliation
Unpaid wages,
Exemptions,
FLSA
California labor laws,
Employment laws.
Brad Nakase is a respected California employment lawyer that will protect employees' rights.
Is retaliation at work illegal?
When an employer retaliates against an employee for any reason, it is a violation of California labor law. Please contact California employment attorney, Brad Nakase, for free legal advice. California labor laws strictly prohibit retaliation for contacting a labor lawyer.
As a California employment law firm, workplace law is what we do. As your California employment lawyer, Brad is dedicated to helping people treated unfairly at work. We advise employees on their legal rights and counsel employers on how to comply with the law and implement proper employment law practices.
California Employees' Right to an Equal and Fair Workplace
California employees often experience unlawful employment practices at the workplace. According to statistics, more than 28 percent of women experience sexual harassment at work; therefore, employment lawyers are necessary to protect employees. Every woman should have the right to provide for their family without enduring harassment.