A Hit-And-Run Motorcyclist Is Wanted After Striking A Six-Year-Old Child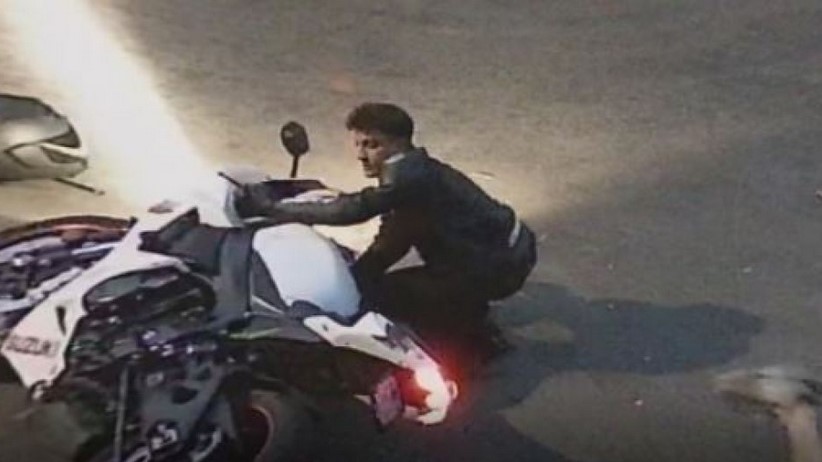 October 24, 2020

Sylmar | Los Angeles County

A young boy riding his scooter on Saturday was struck by a motorcyclist, who quickly fled the scene. The incident occurred in Sylmar, near Cobalt St. and Encinitas Avenue, at approximately 6:30 p.m. According to LAPD, the motorcyclist was headed west on Cobalt St. when they struck the boy.

The motorcyclist quickly picked up his motorcycle and put on his helmet to flee the scene right after hitting the child. They left the injured child behind without making any attempt to help him. The victim was taken to the hospital, where he was reported to be stable.

On Wednesday, LAPD released images of the hit-and-run motorcyclist, with hopes of being able to find and arrest him. The suspect is described to be male, Hispanic, in his 20s, and around 5'6' with black hair. The Hit and Run Reward Program Trust Fun has a $25,000 reward available for anyone that provides information regarding the suspect's identification.

If you have any information, please contact Officer Garcia, a Valley Traffic Investigator, at 818-644-8117. You may also report anonymously by calling Crime Stoppers at 800-222-TIPS.

AVVO Clients' Choice Award 2019
Justia Highest Rating Honor 10
AVVO Highest Rated Lawyer 10
Business Trial Lawyer since 2005. Proven Results.


Free Consultation