3 Youth Killed in I-15 Crash Involving a Semi-Truck, 3 Injured Were Airlifted from the Car Accident.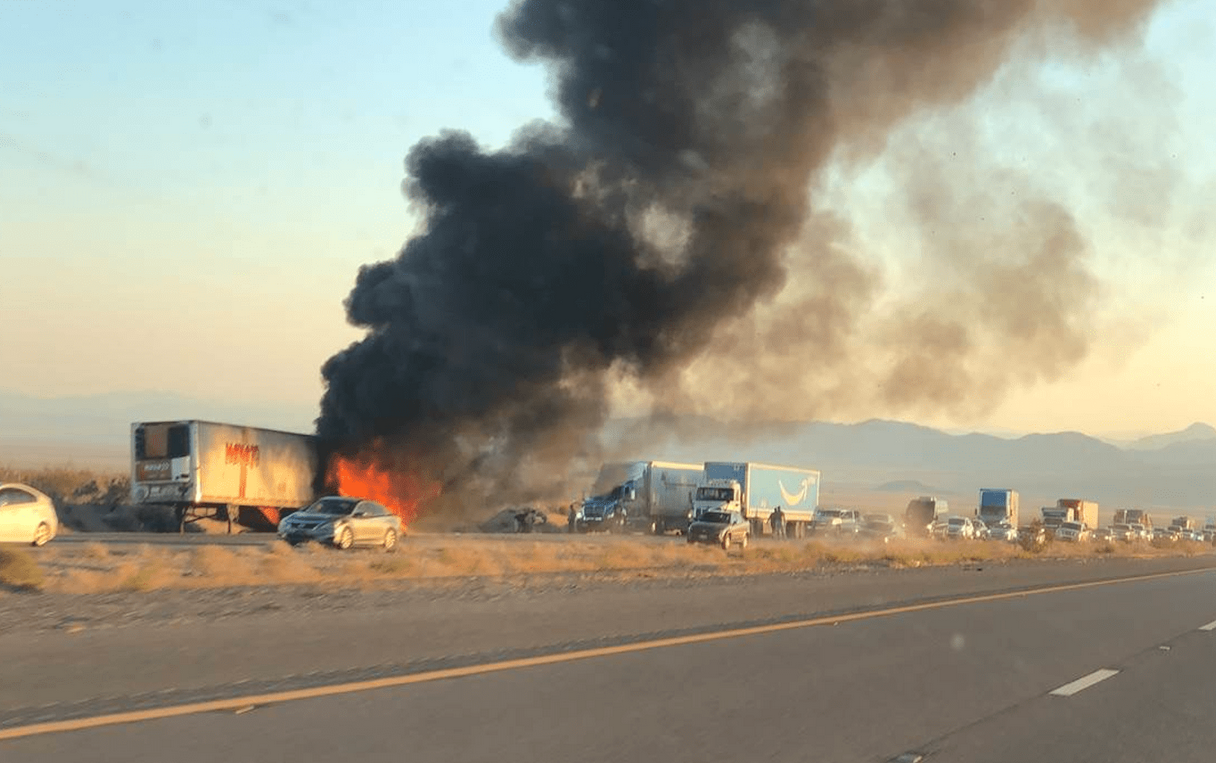 August 8, 2020

Baker | San Bernardino County – A crash was reported on the northbound I-15 freeway around 7PM, on Saturday night when a woman driving a Chrysler mini-van was speeding and crashed into the back of a semi-truck, a 2019 Kenworth 3- Axle, traveling at 25 mph on the third lane.

The force of the collision caused the mini-van to become lodged under the semi-truck and catch fire. Three passengers, a 35-year-old woman, 16-year-old girl, and a 9-year-old boy, were able to escape the minivan before the flames spread.

The driver of the mini-van escaped as well, and she along with the semi-truck driver pulled a 12-year-old boy from the wreck but the boy was pronounced deceased. The fire department responded to the car accident and after putting out the fire, two other passengers of the mini-van were found deceased: a 15 and 18-year-old.

The 3 surviving victims from the mini-van were airlifted to Las Vegas University Medical Center, as they suffered serious injuries. The semi-truck driver, a 61-year-old man, was not injured.

The car accident caused CHP officials to shut down the northbound I-15 for several hours, the first and third lanes specifically had an extended closure. The car crash is still under investigation, according to CHP officials, to determine if drugs or alcohol were involved. If any information is known regarding the collision, please contact the CHP Barstow Office at (760) 255-5900.

AVVO Clients' Choice Award 2019
Justia Highest Rating Honor 10
AVVO Highest Rated Lawyer 10
Business Trial Lawyer since 2005. Proven Results.


Free Consultation